March 14, 2017
With an unexpected playoff berth following the quick demise of champGG.K!,

2 girls on team or im not playing will look to prove they deserve their spot with a strong showing versus the juggernauts of

Se7en. A harder test in Europe they will not find, but

uubers will try his best to be unerred by this intimidating opponent, instead attempting to drop the huge numbers he's been dumping on nerds all season.

kaptain and the boys are probably unconcerned by the change of opponent, and already will have their eyes on the upper bracket game versus either nerdRage or Arctic Foxes . Will this be a casual swatting aside, or can the panders turn heads with a massive upset win?
Match Overview


Se7en vs

2 girls on team or im not playing
UB Round 1 (Premiership)

Tuesday, March 14th 21:15 CET

cp_granary_pro_rc4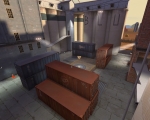 1 - 0
cp_reckoner_rc1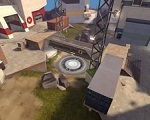 5 - 1
OVERALL


Se7en [6:0]

2 girls on team or im not playing
---
ETF2L on social media:
 Follow us on Twitter!

 Like us on Facebook!

 Join our Steamgroup and invite your friends!