May 24, 2015
How time flies – it seems only yesterday that we were speculating on how Season 8 would pan out, just minutes ago that we were wondering who would make it into the playoffs, mere seconds since
PremTech and
Tourettes Chessclub duked it out in the Semi-Finals, and here we stand with the Grand Final looming over us. After dispatching

Maito's gang for the second time in as many weeks across three maps,

ondkaja now needs to marshal his troops for a clash with

Highpander©.
BlackOut TV will be bringing you the action live from 20:00 CEST on Sunday 24th May, with everyone's favourite velvet-voiced hunk

CeeJaey joined by nobody's favourite Irishman
Bulow on the caster's couch. Last but not least, we have our very own

Jon on camera & production duties.
The Teams
Highpander
It seems only fitting to start things off by taking a look at the top seed –

Highpander© sat proudly atop the table at the end of Week 7, earning themselves a rest while the other two top teams had to work for a place in the final. After a disappointing third place finish in Season 7,

Hildreth will be looking to take home the Gold this time and scupper Chessclub's chances of retaining their Premiership title.
Season 8

Highpander©, on the whole, look a stronger team than we saw in Season 7. The move of

Kissakala to Scout has proved to be inspired, with the Finn putting in big performances week after week and seeming far more comfortable than he ever was on Medic.

Sprayer has stepped into the vacated slot with ease, combining with Hawaiian Heavy lifter
Polk and Polish Pyromaniac

Stevepander to form a rock-solid combo for

Hildreth to command.

zoob continues to be one of the best playmakers in Highlander, with a near unrivalled ability to produce the goods for his team exactly when he needs to.

phromelo does a pretty good job of that, too – he remains the undisputed King of Highlander Snipers, and there have been no signs of a Season 7 style vanishing act when the pressure is on.
Engineer may not be the flashiest of classes, but

nijoonen does a stellar job of supporting his team and DM'ing with his flank and has been a part of the team since its creation back in Season 5.
Grenjabob has once again been one of the standout Spies in Prem, with a real knack for clutch Medic picks focussed around a more stealthy cloak-and-knife heavy style than we see from other Spies in the top division.
Tourettes Chessclub
Moving on to
Tourettes Chessclub, the Season 7 champs have recovered from the loss of their leader and talisman

Scissors to claw their way back into contention for the Season 8 title. Looking to be the first team since the legendary

SNSD to win back to back Seasons, Chessclub found themselves in the unlikely position of underdogs in their Semi-Final clash with
PremTech with many tipping them to crumble under the pressure and give up the ghost early. No such luck for

Maito – the usual suspects turned it on when it counted:

inso and

blub surpassing the 100-kill mark across the three maps, with
BreakfasT_Jr not far behind. The brief slump that saw Chessclub drop three points to

WASP on Sunshine seems to be well behind them, with the team firing on all cylinders and ready to give

Highpander© a game they'll never forget on Sunday.
Chessclub are once again borrowing

Lex from

Fair Enough sponsored by TF2Pickup.net, a player whose performances in Prem this Season have left him rated one of the best Pyros in Europe and a worthy adversary for

Stevepander when it comes to the end of Season awards show. After originally being brought in as an occasional sub,

blub appears to have become Chessclub's go-to Demoman – putting out big damage week after week and surprising us all with his smart take on Highlander play.
BreakfasT_Jr is, as ever, top of the table when it comes to Heavies, and his own personal physician

roban has had a run of fine games after his initial stutters and despite his hearty drop rate.

Lazybear's comeback was heavily hyped, and for good reason – the former

itsallgood Scout has been on fire so far, barely missing a trick despite a Season on the sidelines (getting away from
Bulow probably has something to do with it too). Joining him on the flank is

ondkaja, impressing in his first term as President of the Chess Club after a landslide victory in the elections and going ham in every official so far.
cherryrendezvous continues to add to his already sterling reputation with efficient and consistent performances on Engie in his second Season in Prem.
Recovering Spy main

inso has done more than enough to convince us that his switch to Sniper is for real – boasting excellent Sniper vs Sniper stats and finding himself close to top fragging almost every game, he is one of the few players capable of contesting

phromelo and is arguably more consistent than his Polish counterpart.

Khazul missed out on the Semi-Final, but his playstyle is inarguably one of the most irritating for opponents to deal with and he will be playing a big part in this match by peppering the entire enemy team with Revolver and Ambassador shots, with the odd cheeky stab thrown in for good measure.
And finally…
The bets over at Saloon.tf tell us that

Highpander© will be going into the game as favourites, and they certainly have reason to feel confident given their strong performance in the regular Season.
Tourettes Chessclub won't be going down without a fight, though – these are two exceptionally evenly-matched teams who will both be fired up, hyped and raring to go come Sunday night. You don't want to miss this one, so remember – BlackOut TV at 20:00 CEST.
Match Overview

Tourettes Chessclub vs

Highpander©
Grand Final (Premiership)

Sunday, May 24th 20:00 CEST

cp_steel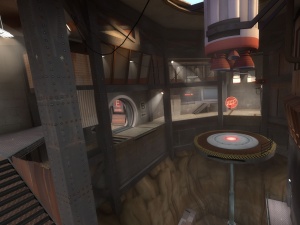 2 - 1
pl_badwater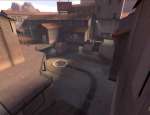 1 - 2
koth_viaduct_pro7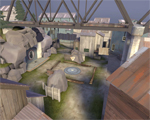 3 - 0
OVERALL

Tourettes Chessclub [6:3]

Highpander©
Oh, and one more thing…
No Highlander article would be complete without a look at how the punters' favourite

Stacked are doing – sadly I don't actually know, but I can leave you with a quote from their Chief:
b33p: hl has been dead since itsallgood got a default after not readying up
Your move,
Bulow.