Season 37: Home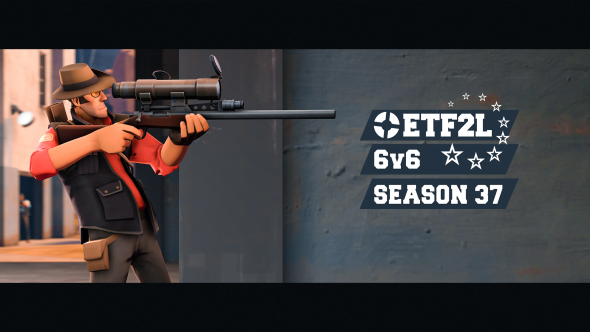 Banner by soda
Welcome to our 37th Season of 6v6!
Without further ado, we are very happy to be able to announce that our signups are open right now until the 15th of October 21:00 CEST!
Prize Pool
Firstly, we'll be having a prize pool for Season 37's Premiership Tier. The split will be the following:
1st – 500 Euros
2nd – 300 Euros
3rd – 200 Euros
Season Schedule
Signups: September 28th – October 15th, 21:00 CEST (Premiership signups will close early, on October 11th at 21:00 CEST)
Publishing of Provisional Divisions: October 15th
Publishing of Final Divisions: October 17th
Premiership Qualifiers: October 12th – October 17th
Main Season: October 18th – December 6th (Roster Lock will be active starting from November 29th, 00:00 CET)
Playoffs: December 6th – December 20th
Side Schedule
EssentialsTF and DreamHack are hosting the DreamHack TF2 Community Clash the weekend of 14 and 15th of November. This will fall between week 4 and 5 of the main season. We will avoid scheduling officials on this weekend in particular. More information about their tournament can be found on Clash.TF and in this teamfortress.tv news post.
Map Pool and Rotation
cp_gullywash_final1
cp_metalworks
cp_snakewater_final1
cp_sunshine
Map Rotation
Whitelist
whitelist.tf
Changes
Plugins
The following plugins will be added on in during season 37.
Removal of Medic Attach Speed – Medics no longer run at the speed of their heal target.
Winger Jump Bonus only applies when fully deployed – Similarly to the Atomizer, the jump bonus from the Winger will only apply when fully deployed.
Gunboats Always Apply – Gunboats currently do not apply the damage resistance when shooting enemies. With this plugin enabled they do.
Projectiles Ignore Teammates – Projectiles consistently pass through teammates.