Season 32 Preseason Map Cup
Mid-Low B
Round 3
Round commencing: -

Schedule deadline: | Result deadline:
Scheduled:
Results submitted:
by ETF2L Staff
cp_logjam_rc8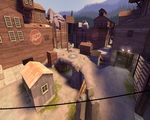 2 - 0
[Screenshots: N\A ]
2 Comments
Default Date said:


A default date has been set for this match by ETF2L.
The default date is: Thursday, 10 January 2019, 21:00
Please play this match on the appointed time and submit the results.
If the default date does not suit you, please contact your opponent and ask them to reschedule.

smoogle: ᵈᶜ said:


[20:42]
jeves:
ur server

[20:52]
smoogle:
is this guy fine to merc? http://etf2l.org/forum/user/123828/

[20:54]
jeves:
he is mid
ask me for low merc

[20:55]
smoogle:
lol

[20:55]
jeves:
ur whole team is top mid
mine is open and low
sorry

[20:57]
smoogle:
top mid????
we got 2 new players in the roster

[20:57]
jeves:
u gonna get the server?
just ask me for anyone in low not this mid guy
im open lol

[20:58]
smoogle:
there are no servers atm
one of your players got premium?
for serveme?

[21:01]
jeves:
do u want gegia to play
he isnt verified

[21:01]
smoogle:
gegia can't

[21:01]
jeves:
do u have 6?

[21:01]
smoogle:
we don't if you don't accept zoid we don't have anyone else

[21:02]
jeves:
why did 3 people leave
cant u find another merc

[21:03]
smoogle:
we don't have anyone else .-.
and it's a cup

[21:03]
jeves:
ok we accept
i hope he doesnt do 20k dmg and 50 kill

[21:03]
smoogle:
he won't
thanks
Leave a Reply
You must be logged in to post a comment.