King of the Hill 4on4 Cup powered by n1ping
Round 1
Scheduled:
Results submitted:
by samurai (four random guys)
koth_sawmill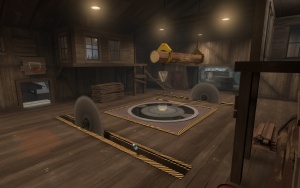 0 - 1
[Screenshots: A ]

Weed Smokers vs

four random guys
0 - 1
SteamID Screenshots: A
Players
3 Comments
jewan: .jpg - NEET said:


hi when do you want to play?
we can play basically every day from 7.00pm CET onwards.
earlier than that might be ok too though.

samura1 said:


hey. how about 27th, 19.00cet?

Default Date said:


Because this match has not been scheduled by either of the teams, a default date has been set for this match.
The default date is: Tuesday, 27 October 2009, 19:00 CET
Please play this match on the appointed time and submit the results.
Leave a Reply
You must be logged in to post a comment.