September 30, 2022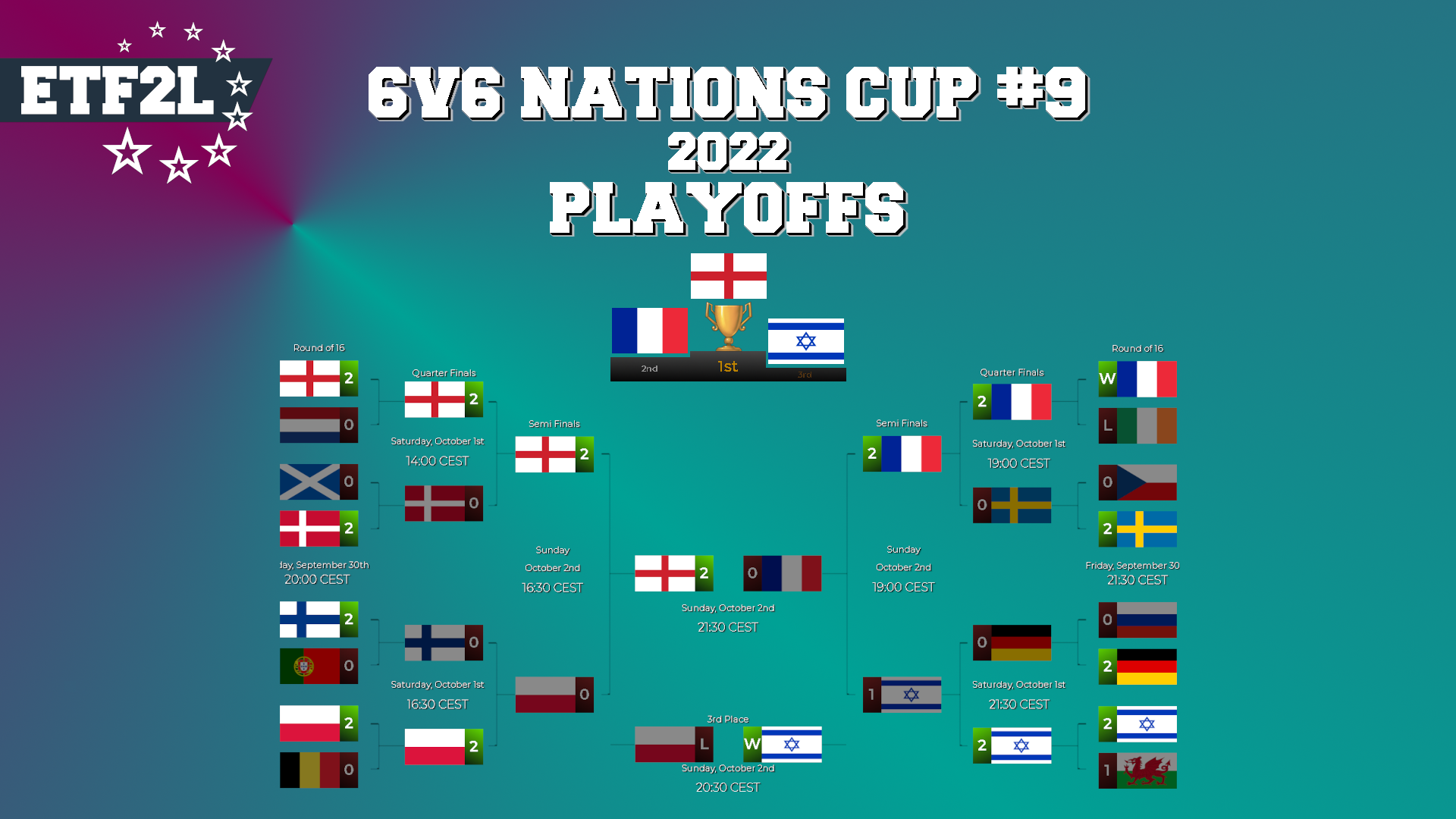 Welcome to the Knockout Stage of the 6v6 Nations Cup #9!
Last year

England won the Nations Cup #8 defeating

France in a close 6-3 match. Will 

England keep their title? Will

France manage to win this time? Or will another country steal the title from them? This year we have decided to spice things up a little…
Are you ready for a very exciting week-end of Team Fortress 2?
Every playoffs matches will be played this week-end. No more waiting for days to witness your country smash other countries and get crowned.

All matches will be Best-of-three with the usual pick and ban system.
In the Group C Germany and Finland finished with the same amount of points. The round difference is 8 to 4 for  Finland.
Friday, September 30th


20:00 – Round of 16 Matches 1-4

21:30 – Round of 16 Matches 5-8
JOIN, FOLLOW AND SUPPORT US ON OUR SOCIAL MEDIA