January 11, 2022
Banner by soda
After reading some comments on ETF2L and teamfortress.tv following the announcement for our upcoming 6v6 Season 41, we decided to ask our Premiership players, of which 74 out of the eligible 88 responded and voted, for their opinions about the current map pool and general decisions with regards to config settings for mechanics we are considering testing in the Preseason Cup, and potentially changing during the main season.

Map Pool
The first question was about the maps that should be in the pool for Season 41 and allowed for 7 picks, with the following results: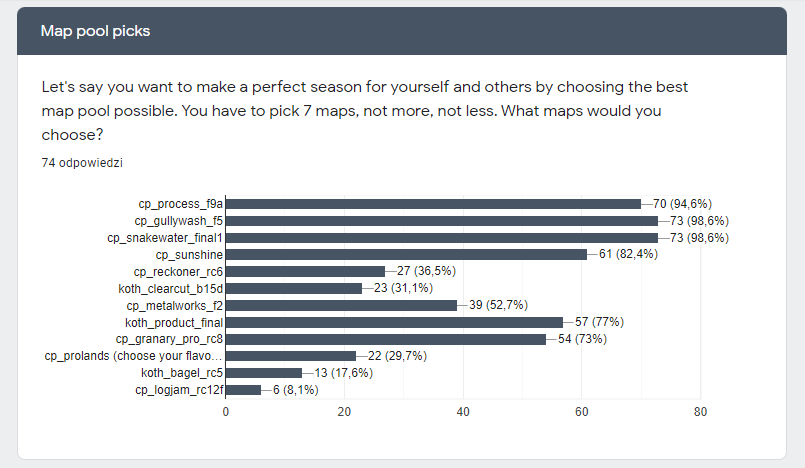 As a result of the answers to this question and after internal discussion, the maps in the next season's map pool will be:
cp_process_f9a
cp_gullywash_f5
cp_snakewater_final1
cp_sunshine
cp_metalworks or cp_metalworks_f2 (depending on post-Preseason Cup feedback)
koth_product_final
cp_granary_pro_rc8.
Iron Bombe(r) hitboxes
After that, we went over general game and mechanics changes questions for the upcoming season. The most important one is the Iron Bomber question, obviously.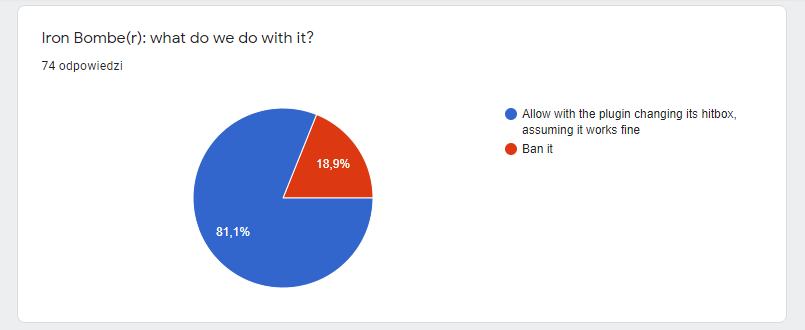 I have to admit that I messed up during creating this poll by not adding an option for leaving it as is, however, the most important thing we wanted to see here is what config settings we are supposed to test during the Preseason Cup. There were 4 players who responded in the additional feedback field that they would have voted for leaving the Iron Bomber as-is. That being said, this decision may not be definitive, which means we may make one more poll for it before the season start after the Preseason Cup has concluded.
Medi Gun pick-up
The next question is about the following Medi Gun behaviour shown by

Juho in this video.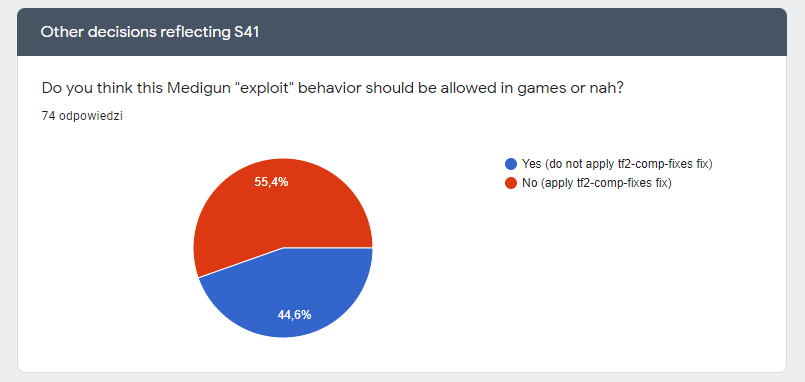 With this result, we are going to set sm_empty_active_ubercharges_when_dropped to 1 (enabled) in the preseason cup to disallow this behaviour. After the preseason cup this will be re-evaluated to see whether it stays in play for S41.
Market Gardner
The result of next question is also not a huge surprise, as it became clear that having a season in the higher divisions without Market Gardener was way more desired than with it.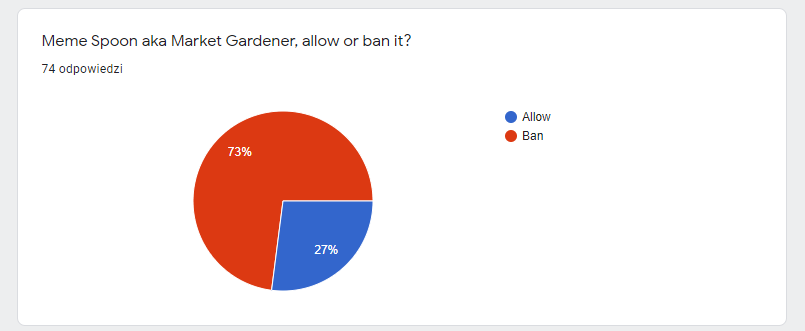 Playoff Structure for top divisions
The last two questions were related strictly to the single swiss table competitions, namely Premiership and Division 1, on what to do for the playoffs and avoid any confusion by changing our minds mid-season.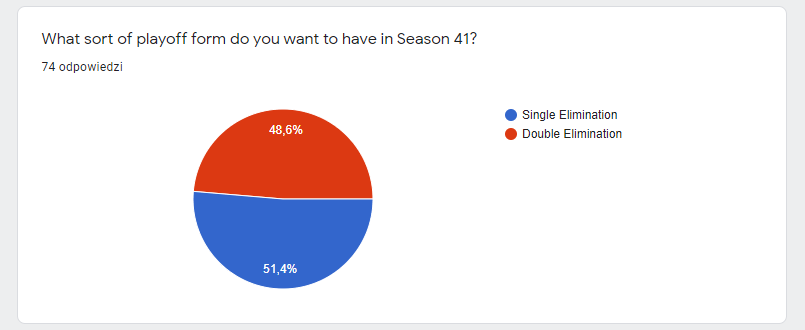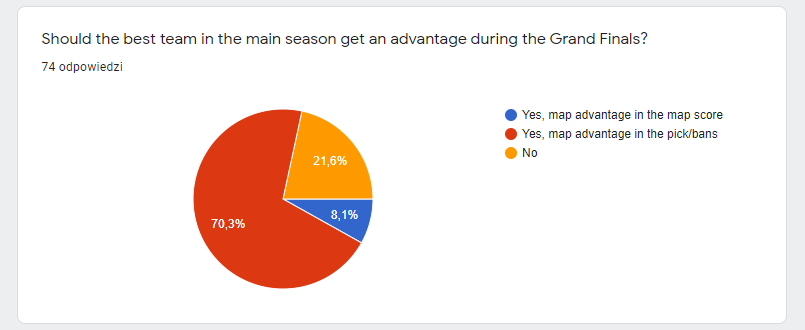 With these results, the highest division are going to have a Single Elimination Playoffs with a pick/ban map advantage for the team which had the better score at the end of the regular season.
Config changes
The latest config change contains a new tf2-comp-fixes setting (thanks to

TwiiKuu) sm_inhibit_extendfreeze 1, which prevents you from having an option to watch the killer on a death cam way longer than you are supposed to be able to.
Public ETF2L league configs
From this point onwards we are going to use a GitHub repository for storing all ETF2L configs, which means you can get the latest version of the etf2l_configs.zip and etf2l_configs_extra.zip here. This move will additionally allow everyone to keep track of any config changes on this public Git repository (e.g. differences between 1.0.0 and 1.0.1).
The following links to our config releases will be replaced:
Rule updates
The latest rule changes pertain to the bug-using rules, which are in effect immediately for all ETF2L competitions.
Quick scoping after jumping with cl_autorezoom 1 to reduce scoping time.
Rule changes
Modified
6.1. Bug-Using is not allowed

Any kind of "Bug-Using" is not allowed. Players abusing exploits and/or map bugs/glitches will be penalized on a case-by-case basis depending on the intent and impact on the matches. Possible penalties may include warnings, forfeiting of one or more match rounds and league bans.

A spot on the map is commonly banned if:

It gives players the possibility to see things they shouldn't be able to (e.g. looking through walls).
It gives players a way to shoot others without other players being able to shoot them.
It doesn't work on both sides of the map.

Wallbugs are not considered an exploit unless they meet any of the criteria above.

Examples of banned exploits:

Quantum Crouch/Schrodinger's Crouch

Jetpack Exploit

Demoman explosive crouch jump bug against sentry fire

Bugging player model animations

Damaging/Killing players during setup time

Cornersniping
Quick scope right after jumping with cl_autorezoom 1 setting in order to shorten the scoping time

Most commonly seen banned map spots include:

Upward: Teleporter in dropdown spot on 3rd point, resupply cabinet through the wall at RED forward spawn

Gullywash: Last point shutter shoot through

Gullywash: Taunting through the ceiling of elbow

Product: Skybox bugged spot

Steel: Using flamethrower through steel sliding doors on A

If you are unsure about the legality of any sneaky spot on a map, please contact an admin on [ETF2L's Discord server] to clarify the situation and prevent complaints from your opponent.
---
JOIN, FOLLOW AND SUPPORT US ON OUR SOCIAL MEDIA