September 10, 2012
Finalized divisions
We have addressed feedback received from the Provisional Divisions and released the final Group Tables, which can be found below. If your team did not make it into the final divisions, you still have a chance of being substituted for a team that drops early in the season.
All teams that still have less than 6 players (or get less than 6 players in the next few days) should take care to add their last player until Wednesday, September 12. We reserve the right to replace all teams with less than 6 players with a team from the waiting list at that point. If you are still in the process of trialing but are positive that you will get your last player in time for the new season, you should contact an admin to explain the situation.
For everybody else it is now time to schedule the week 1 matches! Default dates will be set on Friday, September 14, for all week 1 matches without schedule.
Premiership/Division 1 Qualifiers
We asked all teams to provide their preferred playdays for the upcoming week. The original plan included a one night tournament, but some teams had a busier schedule than anticipated. We have settled for a schedule that should best accommodate all teams involved.
A full run-down on the schedule, brackets and other information pertaining to the Qualifiers can be found on their hub page.
>>>Season 13 Premiership and Division 1 Qualifiers<<<
The first matches are already kicking off tonight.  

 Team Atomic and 

 Lutuset (20:00) as well as 

 the new one and 
 TwistedPlay (20:30) fight for their place in the Division 1 Qualifier Final.
The Premiership Qualifier between 

 ALUMINUM and 

 uV Gaming is covered live by VanillaTV with

 ThePledge and 

HeavyIsGPS, starting at 20:00 CEST. The winner advances to the finals, which will be played tomorrow night.
Match Overview


AVENUE eSports vs

Last Man Standing
Semi-Final

Monday, September 10th 20:00 CEST

cp_granary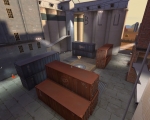 2 - 6
cp_gullywash_final1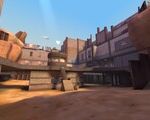 2 - 5
OVERALL


AVENUE eSports [0:6]

Last Man Standing
Cheating policy update
For Season 13 onwards, we are extending our zero-tolerance policy to cover cheating committed outside ETF2L matches. Should we obtain conclusive evidence of a ETF2L player cheating in Team Fortress 2 in PCWs, scrims, on MGE/DM or other public servers, they will be banned from all ETF2L competitions for one year.
We are offering a time-limited opportunity for cheaters to turn themselves in to receive reduced bans. Any cheater who turns himself in before the ETF2L AC staff obtains proof of his exploits, will be banned for 7 months instead of 12 (two 6v6 Seasons instead of three, bans will expire in April instead of next September). This opportunity closes in two weeks on Sunday, 23rd of September.
Bans
Based on evidence provided by

AnAkIn, the following players are now banned from all ETF2L competitions for one year.