February 20, 2023
ETF2L 6v6 Season 44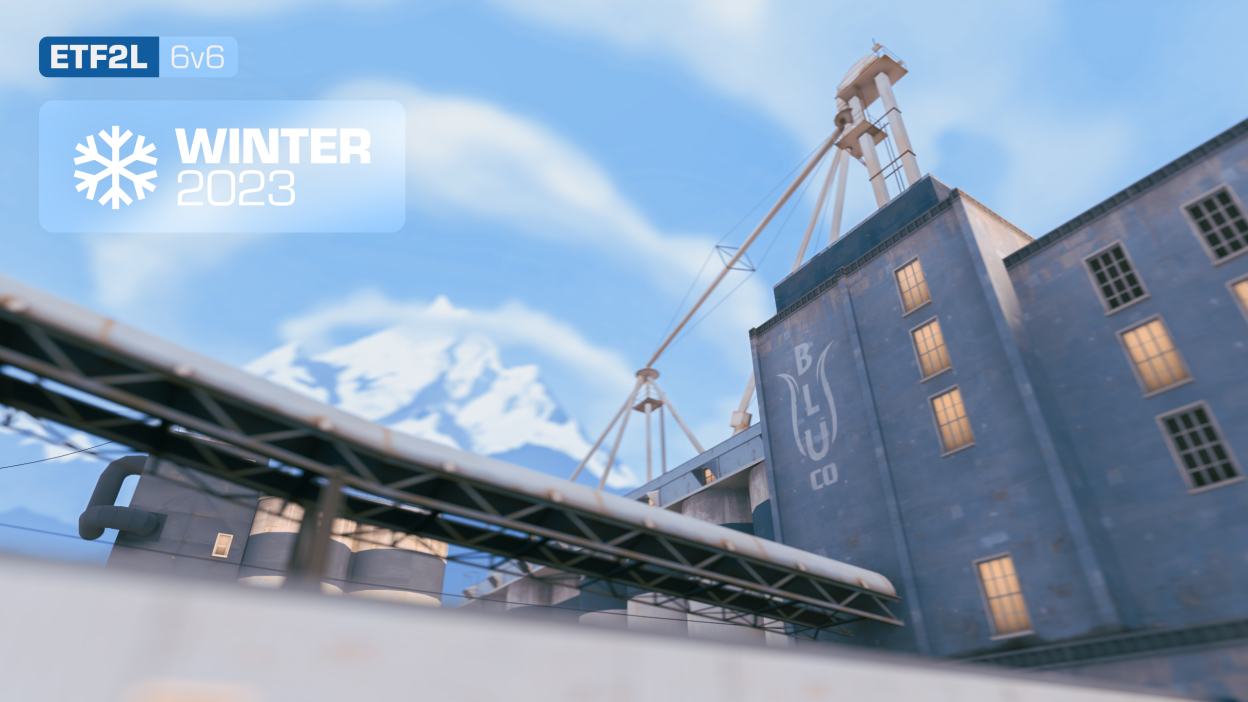 Banner by soda
Map pool
In the original season announcement, we polled the community to choose between two koth maps. With 59,14% of the votes going in favor of koth_product_final against the 40,86% of koth_clearcut_b15d, we will be adding Product to the map pool of the 6v6 Winter Showdown 2023.
However, the map pool is yet to be completed… as we are still missing two maps! So here is the poll to fill the remaining slots:
Pick two of these maps to add to the 6v6 Winter Showdown 2023
Loading ...
Vote will close on February 23, 2023 at 23:59 CET
Premiership
Based on last season's performance and their roster stability, these teams will retain their spot in Premiership
Additionally, based on their recent results, we have decided to bring the following teams into Premiership without them having to go through the qualifiers
Qualifiers
That leaves us with the following two teams to battle for the last spot:

The Last Resort vs

:wheelchair:
The match will follow a Best-of-Three format and must be played with the results submitted before Sunday, the 26th, at 23:59 CET.
Teams will follow the pick & ban process outlined below, using only the following subset of maps:
Pick & ban process:
Team A bans a map
Team B bans a map
Team B picks a map
Team A picks a map
Team B bans a map
Team A bans a map
The remaining map will be the decider
Map pool:
cp_snakewater_final1
cp_sunshine
JOIN AND FOLLOW US ON OUR SOCIAL MEDIA