February 1, 2023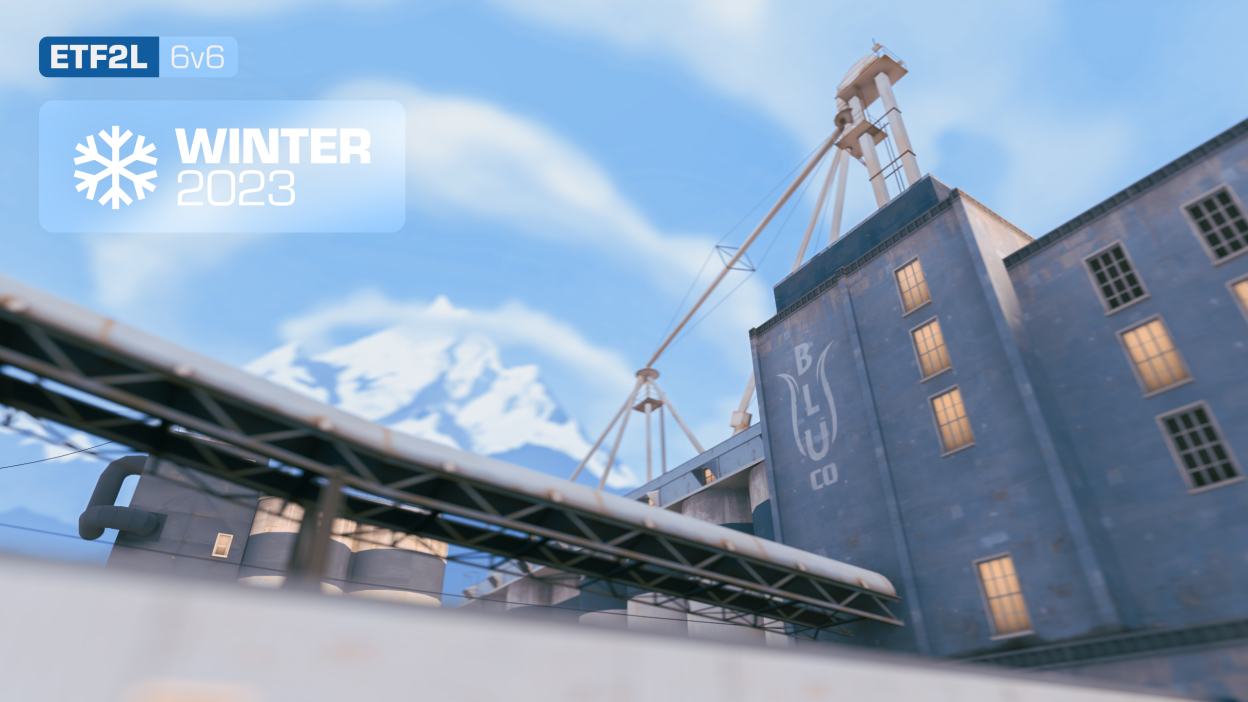 Banner by soda
It's been a whole MONTH (and 12 days, I checked) since the last official game of 6v6, which means we're getting close to the time where we announce the upcoming season!
After the (very unfortunate) cancellation of Copenhagen Games 2023, we will now be running a 7 week season, which will be delayed by a week, to allow for the Highlander main season to finish. To make up for this delay, a pre-season cup will be hosted on the weekend of the 18th February!
Signups for the 6v6 Winter 2023 Showdown Season and the Pre-Season Cup are open now!
Premiership prize pool
Prizepool: TBA
However, you can donate to our Ko-Fi to help towards funding it!


6v6 Winter Showdown 2023 Season Schedule:
Signups: January 31st – February 22nd 18:00 CET (Premiership and Division 1 signups will close early, on February 17th at 18:00 CET)
Publishing of Provisional Divisions: February 24th
Publishing of Final Divisions: February 26th
Premiership Qualifiers: February 18th – February 23rd
Main Season: 26th February – April 14th
Playoffs: April 16th – April 30th
Map pool
For Premiership and Division 1, we will be continuing with the pick ban system, the confirmed maps for now are:
cp_snakewater_final1
cp_sunshine
There will be 2 maps to be voted on, which will be sent out after we have closed the Prem/Div 1 signups.
For Division 2 and Below we are going to be testing out a new system where we rotate out some of the "core" maps to allow for new ones to be tried and keep the seasons feeling fresh. This core is:
cp_process
cp_snakewater
cp_sunshine
cp_gullywash
Every season, 3 of these maps will be picked, with the other sitting out until the next season. For this season, we will have have the following maps:
cp_sunshine
cp_snakewater_final1
There will be a vote for one additional KOTH map, which is open now:

Should Product or Clearcut be in the map pool for the upcoming season?
Loading ...
We will also be voting on 2 more 5CP maps, which brings us to our next point!
Pre-Season Cup!
We plan to host a pre-season cup to allow for testing of some new maps!
The map pool for this will consist of cp_mannbase_rc2a, cp_proworks_v1a and cp_sultry_b8.
Schedule:
– Signups: Are open from now until February 16th at 20:00 CET
– Group Stage – Saturday February 18th
– Playoffs – Sunday February 19th
Quarter Finals BO1: 19:00 – Ban/Ban/Decider
Semi Finals BO1: 20:00 – Ban/Ban/Decider
Grand Finals BO3: 21:00 – Pick/Pick/Decider
Promotions
The winners of each Division/Tiers will automatically be promoted to the next higher Division/Tier unless their starting roster has changed by half or more of their players.
All promotions are open for admin discretion. This is in order to make sure the tiers are as good as they can possibly be. If you are uncertain about being promoted you can follow the below mentioned sign-up process to give additional information about your team.
Sign-up Process
First and foremost you must sign your team up here: https://etf2l.org/wp/wp-admin/index.php?page=comps
Then, if you are applying for Division 6/Open tier (which is our entry division), you do not have to provide any proof that you are capable of playing at that level.
Otherwise, we encourage you to send us an email at [email protected] or directly contact a league admin through the ticket system in our Discord, with the following information:
– Team name, Division you apply for and ETF2L team link
– Roster
– Recent results and logs associated to them
– Reasons why your team deserves to be placed in the tier you applied for (optional)
e.g.
– Team BIG EXPLOSION, Premiership, https://etf2l.org/teams/1/
announce the roster with the classes
– 5-2 vs Team Aoshi's All Stars (Prem) : https://logs.tf/012345
Teams that do not send an email or contact the admins risk losing their spot in the division they are asking for.
Please note that the success of your request also strongly depends on the free slots in the tier you aim for. Established teams will be favored over new teams or teams that request to jump a tier.
JOIN AND FOLLOW US ON OUR SOCIAL MEDIA