June 1, 2022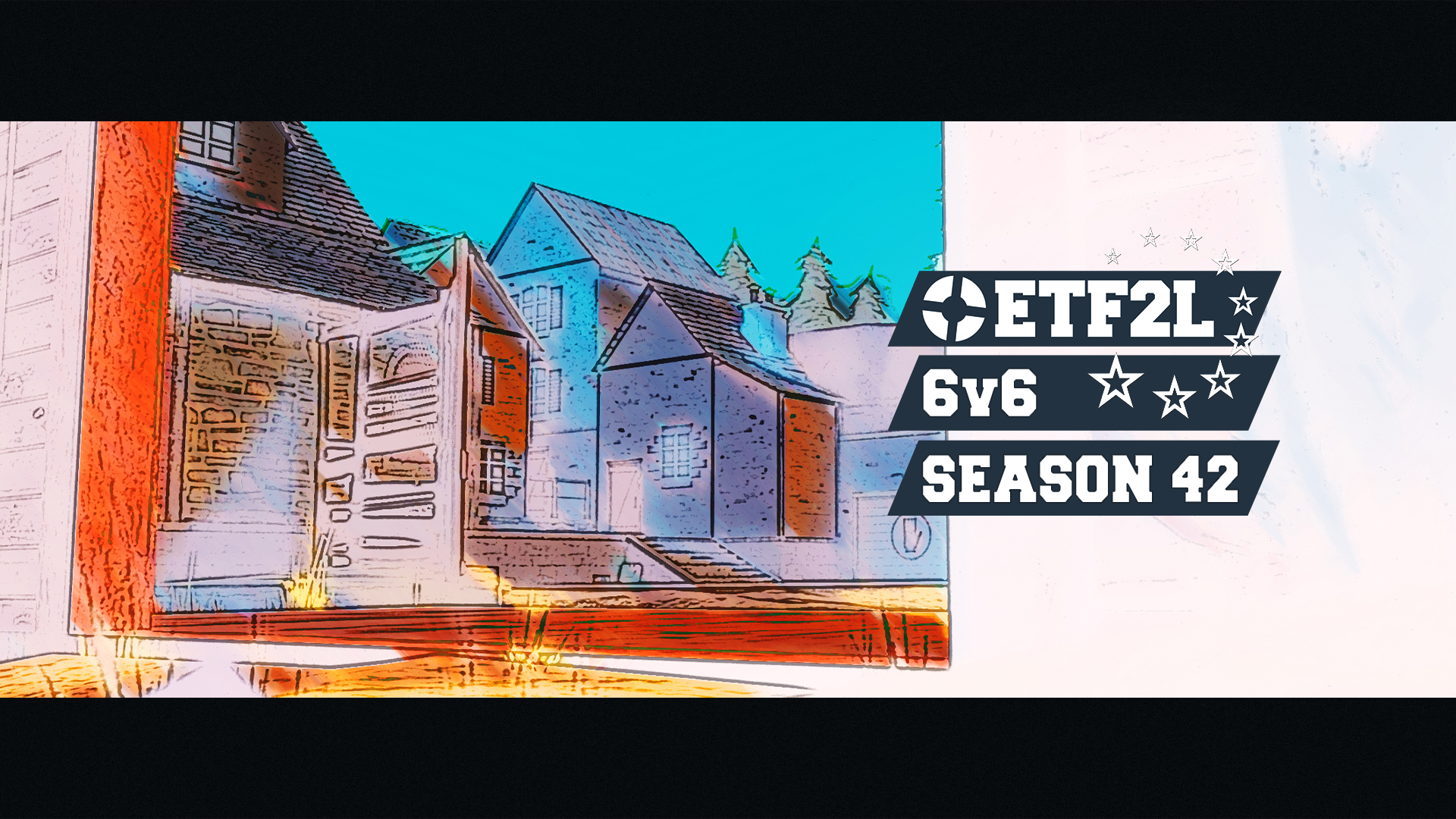 Banner by soda
We know that update is quite late now the season has already started, but we would like to inform you about the poll results regarding potential config changes tested during the S42 Preseason Cup to the win conditions and round timer.
Poll results
There were two decisions to make – one regarding the win conditions, setting up a fixed limit for rounds won on 5CP maps over the previous windifference 5 config. The results are as follows: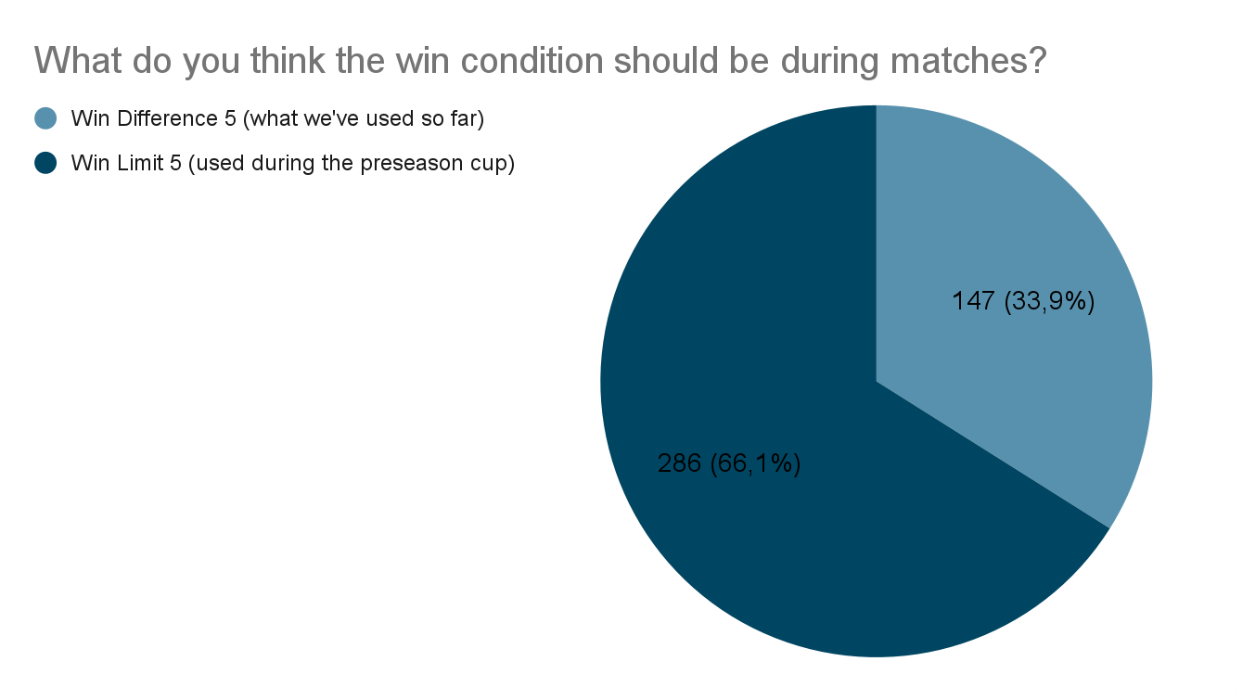 The other was with regards to the round timer, if it should be left default or reduced to the 5 minutes per round on 5CP maps as tested in the Preseason cup.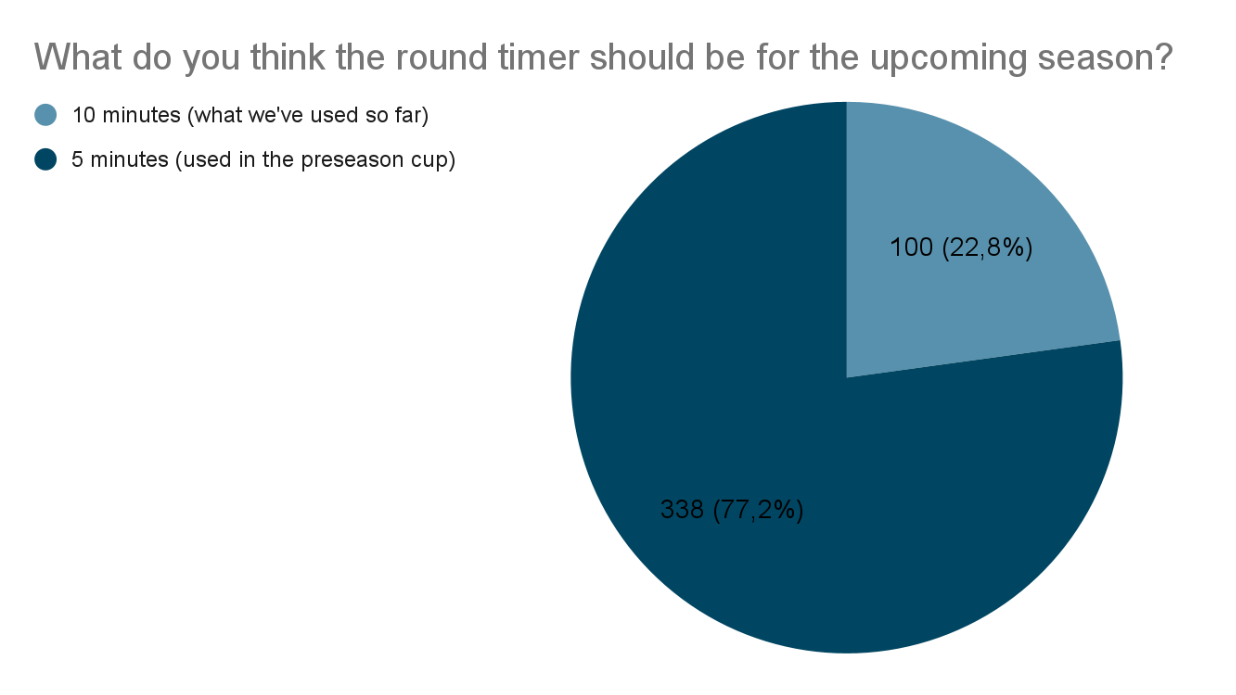 Config changes
As a result of the testing and polls, we have committed a config change last week (4 days ago to be exact) and it can be found here of our configs. You can see the exact changes here in the diff between the previous (1.0.3) and current config version (1.0.4).
5CP maps will now be played to a maximum of 5 rounds (instead of windifference 5)
The round timer on 5CP maps will be limited to 5 minutes (from the default 10)
JOIN, FOLLOW AND SUPPORT US ON OUR SOCIAL MEDIA