December 11, 2018

Banner by soda | Written by joe the brave
We're now in the final week of the regular Highlander season. Kicking it off in the Prem, it's third vs fourth, as new boys on the block

TORPEDO take on

inVision.
You can catch all the action, air-shots, backstabs and more, live tonight at 21:00 CET with

CeeJaey,

jakeowaty and

Wiethoofd on KritzKast.
Join us again later in the week as we take a look at the prospects of the playoffs, and what to expect as the Premiership season draws to a close!
Match Overview


TORPEDO vs

inVision
Week 5 (Premiership)

Tuesday, December 11th 21:00 CET

pl_badwater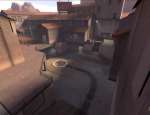 2 - 1 (golden cap)
pl_badwater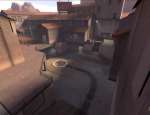 2 - 1 (golden cap)
---
ETF2L on social media:
Follow us on Twitter!

Like us on Facebook!

Join our Steam Group and invite your friends!

Use our Discord!