October 18, 2012
Season 13 powered by Tt eSPORTS: Premiership Match – BFF vs Crack Clan
VoD cp_process_b10fix [Map 1]

VoD cp_badlands [Map 2]



Crack Clan did not manage to take over the Premiership lead in their last match against

 The Last Resort. The reigning kings 

 Epsilon eSports are now sitting on their familiar first place after they caught up on some matches. Tonight,

 Crack Clan have the chance to take the crown with a win against

 BFF (at least temporarily).

 BFF can catapult themselves to the second place with a 6-0 win but considering their performance against an impressively playing

 Team Decerto the outcome is not easy to predict.

Chaplain wrote up a more detailed post over at VanillaTF2, go and check it out!
VanillaTV will cover this match, starting at 21.15 CEST. The casters are yet to be announced but

 AcidRenix and

 beta and, as usual, you will see

 Comedian in control of the camera.
Match Overview


All Tied Up vs

Team Infused
Week 5 (Premier Division)

Thursday, October 18th 21:15 CEST

cp_process_b10fix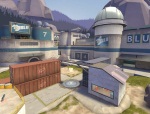 5 - 0
cp_badlands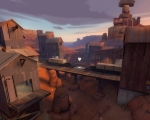 5 - 3
OVERALL


All Tied Up [6:0]

Team Infused