October 2, 2012
Season 13 powered by Tt eSPORTS: Quarantine vs. Crack Clan
Watch live video from VanillaTV on www.twitch.tv

Match Overview


Quarantine vs

Team Infused
Week 2 (Premier Division)

Tuesday, October 2nd 21:15 CEST
SourceTV: relay.vanillatv.org:27100
cp_granary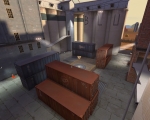 2 - 4
cp_gullywash_final1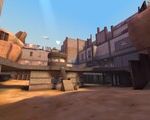 1 - 3
OVERALL


Quarantine [0:6]

Team Infused
Tonight at 21.15 CEST 

 Quarantine plays

 Crack Clan in their week 2 match on cp_gullywash_final1 and cp_granary.
Both teams suffered player losses at the start of the season, in

Crack Clan's case the new roster is rather set after playing together for almost a month. Them beating

Punchline yesterday 5-1, who are widely considered a playoff candidate,

Crack Clan are confirming their role as a playoff aspirant, even with the new roster.

 Quarantine had to deal with similar roster issues, with 

Qun replacing 

Erectus and 

lime replacing 

Tarkus, who was found cheating. Let's see if 

Quarantine's new players can live up to the expectations or if 

Crack Clan will float on the wave of success to another win on the road to the playoffs.
VanillaTV will be covering this match with

Byte and a new caster trial mfcrocker, with the always present

 Comedian on the cam. Make sure to tune in.
STV: connect relay.vanillatv.org:27100