Caky´s Eu Opossums sponsored by elisos
[Highlander]
Homepage
None specified
Server
None specified
IRC
None specified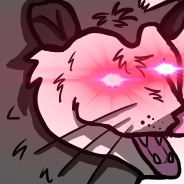 #We stop sucking, so we stoped
Stay opossum
#For team stuff Contact this opossum on discord
Ëmprëss★Cåkyヅ#4841
Hall of fame:
the best demo in open (real)(caky)
https://imgur.com/4HfN7Kb
"the first pinned posts in this channel are they/them pussy jokes. amazing. i love this server." – heevy
"i am leaving this team not enough mercs" – killfaith
"we have morally wining for the past 2 years" – dicta
"you´re are a deranged man caky" – ste
"i am so Erect Rn" – killfaith when he see minecraft horse
"i never accept mercs bc no one accepted mine for me" – bob (dick)
" we got trolled by fucking furry am gonna krill myself" – zestymace
"hurry op femboy" – spaky to caky.
"can we win if i give you all keys?" – Elisio
"throw me to the wolves, ill come back pregnant" – snacks
Warnings
Registered Players
PacoTaco

Leader

U:1:113044351


dave

U:1:199182789


Emppu

U:1:238649143


foureyesfries

U:1:311565827


Haty

U:1:1070272628


Husker

U:1:1445052209


Karsta

U:1:416510888


KillFatih

U:1:329464154

Awards
Upcoming Fixtures
Date
Competition
Round
Team 1
Team 2
No fixtures for this team.
Results
Demos
Team Name History
| | | |
| --- | --- | --- |
| Date | Old Name | New Name |
| | Caky´s European Opossums | Caky´s Eu Opossums sponsored by elisos |
| | Caky´s Opossums | Caky´s European Opossums |
| | Unnational peps | Caky´s Opossums |
Player History