L'Alliance de Improvisee: revanche
[Highlander]
Homepage
None specified
Server
None specified
IRC
None specified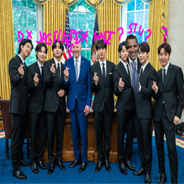 We are a team that is looking for dedicated and experienced players. We try to make everyone feel welcome. We have scrims as often as possible, and the most common times for scrims will be 19 & 20 CET.
Our main Roster:
Scout – JagCsd
Soldier – Psychic
Pyro – Sakirt
Demoman – Trial
Heavy – seano
Engineer – Shade
Medic – NaDE
Sniper – Alpha
Spy – dX
Contact JagCsd for the german experience and contact dx to be redirected to jag
Warnings
Registered Players
ChosenFate

Leader

U:1:229482967


files

U:1:899763679


godir

U:1:476555470


tsar fenrir

U:1:907250368

Upcoming Fixtures
Date
Competition
Round
Team 1
Team 2
No fixtures for this team.
Results
Demos
Date
DL
POV
Competition
Round
Team 1
Team 2
No demos for this team.
Team Name History
| | | |
| --- | --- | --- |
| Date | Old Name | New Name |
| | tetris-mge | L'Alliance de Improvisee: revanche |
| | L'Alliance de Improvisee: revanche | tetris-mge |
Player History