5 Dollar Club
[Highlander]
Homepage
None specified
Server
None specified
IRC
None specified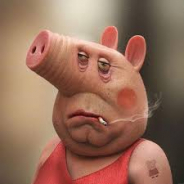 Just a team full of wierd people trying to win open
We try to fail to succeed
Scout – Lepre: *DEAD* Nite™ : lmao this clown playing scout
Soldier – Ryo: real looker85 (Ryo) : YOU GUYS LOST WITH ME ON TROLLDIER!?!?
Pyro – Silver: It burns? Not hot enough add more fire!!
Demoman – B3hold: 30 fps gamer let's GOOOOOO!
Heavy – Realmlord: If you see a gold light coming toward you, it's probably this masochist coming to kill your tiny baby mann
Engineer – Toby: Stole his sentrys aimbot
Medic – TSM: Alright thanks for the scrim, i am off to smoke some weed~
Sniper – Swing: Aimbot? Who needs aimbot to click on heads?
Spy – Percent: Rapy: holding flank open spy
Sup roster:
Scout: lfp
Soldier: Joshiebog
Pyro: Lfp
Demoman: Lfp
Heavy: Foof
Engineer: ForeverYoung
Medic: lfp
Sniper: LinkD
Spy: flewvar
Contact S1lver#0001 or b3hold#2712 for scrims/officials
Warnings
Registered Players
linkD

Leader

U:1:205371371

Awards
Upcoming Fixtures
Date
Competition
Round
Team 1
Team 2
No fixtures for this team.
Results
Demos
Player History