BAD DRAGONS
[Highlander]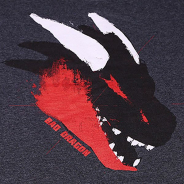 While freedom's flame within us lives,
While we by honour's voice are guided,
To Russia, comrade, let us give
Our spirits whole and undivided.
sponsors:
https://bad-dragon.com
S15: Satan_SG : bad dragon is one of the worst mid team
S18: Canlock : Why do you scrm bad dragons? They are trash
Warnings
Registered Players
Awards
Upcoming Fixtures
Date
Competition
Round
Team 1
Team 2
No fixtures for this team.
Results
Demos
Team Name History
| | | |
| --- | --- | --- |
| Date | Old Name | New Name |
| | FAT DRAGONS | DISBAND DRAGONS |
| | BAD DRAGONS powered by "FIZRUK" drink | BAD DRAGONS |
| | BAD DRAGONS powered by FIZRUK | BAD DRAGONS powered by "FIZRUK" drink |
| | BAD DRAGONS | BAD DRAGONS powered by FIZRUK |
| | bad-dragon.com squad | BAD DRAGONS |
Player History