Strykers
[6on6]
Homepage
None specified
Server
None specified
IRC
None specified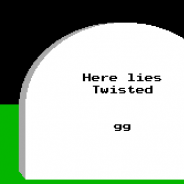 http://i.imgur.com/zLolEpi.jpg
https://www.youtube.com/watch?v=kGOQfLFzJj8
Contact T̶w̶i̶s̶t̶e̶d̶ for scrims and officials.
If T̶w̶i̶s̶t̶e̶d̶ is kill, contact A̶o̶s̶h̶i̶ o̶r Neon.
Don't contact Aoshi for admin things.
Don't contact Morphine for admin things.
Don't contact our admins for admin things.
-102: Villdjack
HIGHLANDER Demo: Neon
black XD: Twisted
7/f/jp: You will pay for your Sacrilege
Can't Defeat: Smuggs (HOLY SHIT IT'S SMUGGS)
aoshi is: coconut milk
Schnitzel Comms: Morphine
Hitsound: Boob Lee
fukin ded lol rip
Larath
"I would fuck anything with a pulse really."
Vani
"I could be watching Big Bang Theory right now."
Hyzmyzen
"Highlander is better because it has the cleaver."
Sphere
"!add 1"
Warnings
Registered Players
Awards
Upcoming Fixtures
Date
Competition
Round
Team 1
Team 2
No fixtures for this team.
Results
Demos
Team Name History
Date
Old Name
New Name
bbbbbbbbbbbbbbbStrykers
Strykers
Strykers
bbbbbbbbbbbbbbbStrykers
Stryker and the Highlanders
Strykers
Honeycombs
Stryker and the Highlanders
Collective Autism
Honeycombs
More
No Memes Allowed
Collective Autism
Good Enough: Smuggs
No Memes Allowed
Good Enough: Honeycombs
Good Enough: Smuggs
Good Enough: Sanic
Good Enough: Honeycombs
Good Enough: Honeycombs
Good Enough: Sanic
Honeycombs
Good Enough: Honeycombs
Player History