Season 3
Division 3d
Playoffs
Scheduled:
Results submitted:
by ETF2L Staff
cp_pro_granary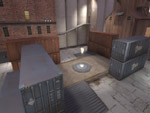 1 - 4
[Screenshots: N\A ]
cp_badlands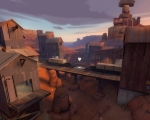 2 - 3
[Screenshots: N\A ]

Schadenfreude! vs

chaotic community | silver
0 - 6
2 Comments
DeNeusbeer: (Legend) - HoT<3 said:


Are you ever planning on playing this match? I'd like to see a status update on that.

mcmag: HordeofGoats - s! said:


Well, we talked about sunday 21.00. But one of the guys from chaotic sayed he would get back to me after he had spoken to his team mates. I've tried contact them on their irc channel today but it seemd to be kind of dead.
Leave a Reply
You must be logged in to post a comment.