Season 36
Open
Week 4
Round commencing: -

Schedule deadline: | Result deadline:
Scheduled:
Results submitted:
by Hoxtilicious (ab imo pectore)
koth_product_rcx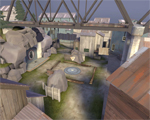 3 - 0
[Screenshots: N\A ]
cp_snakewater_final1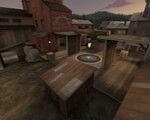 4 - 3
[Screenshots: N\A ]

ab imo pectore vs

frosty
6 - 0
Players
| | |
| --- | --- |
| ab imo pectore | (6) tommy, reem, Hoxtilicious, BRUH, 厶 incoming 厶, WaXu |
| frosty | (6) Rudwald, sekiy, Sot, Cowe, niso, angel D |
| Unrostered | (1) cieniu97 |
3 Comments
Default Date said:


A default date has been set for this match by ETF2L.
The default date is: Thursday, 02 July 2020, 20:00
Please play this match on the appointed time and submit the results.
If the default date does not suit you, please contact your opponent and ask them to reschedule.

Hoxtilicious: *aip - 9MC said:


[Yesterday, 16:34]
Hoxy:
Hello so, this is the predicament:Deolzin contracted a idiot to fix his PC, so he may still not make friday, it's all in the starsFurthermore, we would like to trial this guy: https://etf2l.org/forum/user/134631/ But given circumstances, it is unlikely he will be a verified player by the time of the official, providing he passed the t rial. Meaning he needs to be approved as merc by the opponent, you guys, if we want to have him play without like, tremendously rushing the trials.He played low, yes, but as you can tell, only managed to score a default win with his team, and lost like every game in there, definitely making him more of a open player.So, is he OK to play?
(he will be Demoman, we put our demo on pocket)

[….]

[Yesterday, 18:01]
smoked out:
fair enough
we accept the merc if he joins your team by the time we play the match

[Yesterday, 18:03]
Hoxy:
okay, and if not we will get another, promise! :)
one more appropriate for open

[Yesterday, 18:03]
smoked out:
deal bro

[Yesterday, 18:03]
Hoxy:
good

https://cdn.discordapp.com/attachments/721416545284390913/728707141019369532/Screenshot_20200703_222125_com.valvesoftware.android.steam.community.jpg

Official started ~21:15
Leave a Reply
You must be logged in to post a comment.