Highlander Season 13: Premiership Tier
Premiership
Grand Final
Round commencing: -

Schedule deadline: | Result deadline:
Scheduled:
Results submitted:
by Clark (Super Dickmann's KANNONEN!)
cp_gullywash_final1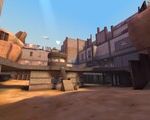 3 - 2
[Screenshots: A ]

Strong Opinions vs

Super Dickmann's KANNONEN!
4 - 5
SteamID Screenshots: A
Players
| | |
| --- | --- |
| Super Dickmann's KANNONEN! | (9) Burn, Clark, JackyLegs, Mayh, SandBurn, Ze Man, Spreijer, Spelly, yahoo |
| Strong Opinions | (9) Funs, bo4r, EmilioEstevez, sek, Toast, Seal, Synrise, adysky, Raptor |
Demos
18 Comments
ETF2L Staff said:


Hello teams, and welcome to the Grand Finals.

To pick the maps, we're using Map Elimination [Explanation]. Please post your maps on this page at least a day in advance of the match for good measure.
Since season 13 has 6 maps, you will have one elimination round.

Explanation:

The higher seed decides if they wish to be Team A or Team B
Team A bans a map
Team B bans a map
Team B picks a map
Team A picks a map
The higher seeded team picks the decider map from the remaining two

Strong Opinions are the higher seed

Keep in mind that payload is still played in a best of three (BO3) format.

If you have any questions make sure to contact the admins as soon as possible.

Good luck and have fun to both teams.

Janek said:


ide po piwerko i ogladamy!!!

CeeJaey: (The MvM Guy) - mario+2 - S-O said:


23:53 – SDCK Clark: we ban product
23:53 – CeeJaey: ban steek
23:53 – CeeJaey: stee
23:53 – CeeJaey: l
23:53 – CeeJaey: pick gully
23:53 – SDCK Clark: pick upward
23:54 – CeeJaey: badwater decider

Wiethoofd: (Newswriter) - LvG - regretful said:


Match will be casted by chando & Buck on KritzKast with Wiethoofd on production.

SandBurn: ⎝⎠ ⧹⧸⧹⧸ ⎝⎠ - SDCK! said:


After this game we have FREEDOM forever!

samii: ATTENTION - KANKERBOYS said:


Gohogofog

Cloverleaf said:


Semi-final in High and Grand final Prem. No problem, I got 2 screens

spddl! said:


Go Go Papa Carlos!

spddl! said:


Go Go Papi Carlos!

barcaphilip: brew said:


cherryrendezvous

Burn said:


gg's!

Clark: ZGDUHD - SDCK! said:


http://logs.tf/1831456 – fixed combined logs, 1 round of upward was missing in the first version
Leave a Reply
You must be logged in to post a comment.