Sunshine Cup
High Bracket A
Round 3
Round commencing: -

Schedule deadline: | Result deadline:
Scheduled:
Results submitted:
by keeezy (absolute!)
cp_sunshine_rc4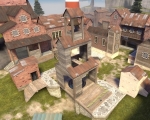 2 - 3 (golden cap)
[Screenshots: N\A ]

International Oral Sex vs

absolute!
1 - 2
SteamID Screenshots: A
Players
2 Comments
Default Date said:


Because this match has not been scheduled by either of the teams, a default date has been set for this match.
The default date is: Thursday, 15 January 2015, 20:30
Please play this match on the appointed time and submit the results.

keeezy: NP said:


http://logs.tf/626829?highlight=76561198035853210
http://logs.tf/626835?highlight=76561198035853210
Deox @Laptop: we need to get 1 merc
Deox @Laptop сейчас играет в Team Fortress 2. Присоединиться
keeezy: we to
keeezy: etf2l.org crash…
Deox @Laptop: Yes
Deox @Laptop: you can send me steam profile
keeezy: http://steamcommunity.com/id/MacElRoy
keeezy: we accept
keeezy: nam poxyi
Deox @Laptop: ok we accept
keeezy: http://etf2l.org/teams/17737/
keeezy: two Not Verified
keeezy: okey
Leave a Reply
You must be logged in to post a comment.