Season 3
Division 5c
Week 4
Scheduled:
Results submitted:
by Zurike (The Conquers)
cp_well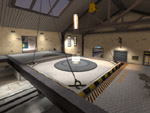 0 - 5
[Screenshots: N\A ]
cp_pro_granary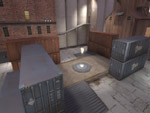 1 - 4
[Screenshots: N\A ]

Casey Ryback Wannabes vs

The Conquers
0 - 6
SourceTV:
91.186.3.154:27022
3 Comments
Zurike: cQr - cQr-HL said:


hi there

we can play on 17th September (Wednesday) at 22CET

plz answer me as soon as possible

Chad Bauer: |CRW| said:


hi!

Unfortunately we can not play on 17th of September. We can play on 20th of September 17-21 cet or 21th of September 16-19.30 cet. If you can squeeze it between those, we're good I think :)
Leave a Reply
You must be logged in to post a comment.