Highlander Ladder 2010
Scheduled:
Results submitted:
by sniprpenguin (Brotherhood of Slaughter)
cp_gravelpit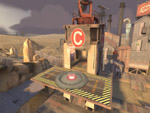 0 - 4
[Screenshots: A ]
cp_freight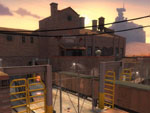 0 - 5
[Screenshots: A ]
pl_badwater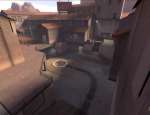 0 - 4
[Screenshots: A ]

Flaming Ash vs

Brotherhood of Slaughter
0 - 3
SteamID Screenshots: A
Players
| | |
| --- | --- |
| Flaming Ash | (9) KarateSchnitzel, HellToupee, Aurobine, ShamRox, StormFury, FMJ, DoveofGloom, Overthinking, dubzies |
| Brotherhood of Slaughter | (9) WinnieTheShit, sniprpenguin, Edgar7, Tophu, Leviathan248, Alex, SoopaDemon, Kai de Killer, proper talent |
2 Comments
MjrNuT: [ASH] said:


yeah, we forgot about the status/screenshots as well. have server demo of gpit and freight to obtain if requested.

What does it mean that Edgar7 was unverified?

Everything else seemed to be smooth as the [ASH] server used the Matchmod plugin. On BHS server seemed a slight issue with not executing the etf2l.org completely or just partially, as sprays were able to be seen. We do not feel a need to contest and only suggest to have it resolve by next match in case team does contest.

Thanks very much for the accommodations!

sniprpenguin said:


Edgar7 was added to the team the night before, and 24 hours are needed to verify a player.

And thanks for pointing out the problems with our server, I'll have them checked out before our next match.
Leave a Reply
You must be logged in to post a comment.