Fresh Meat Challenge #3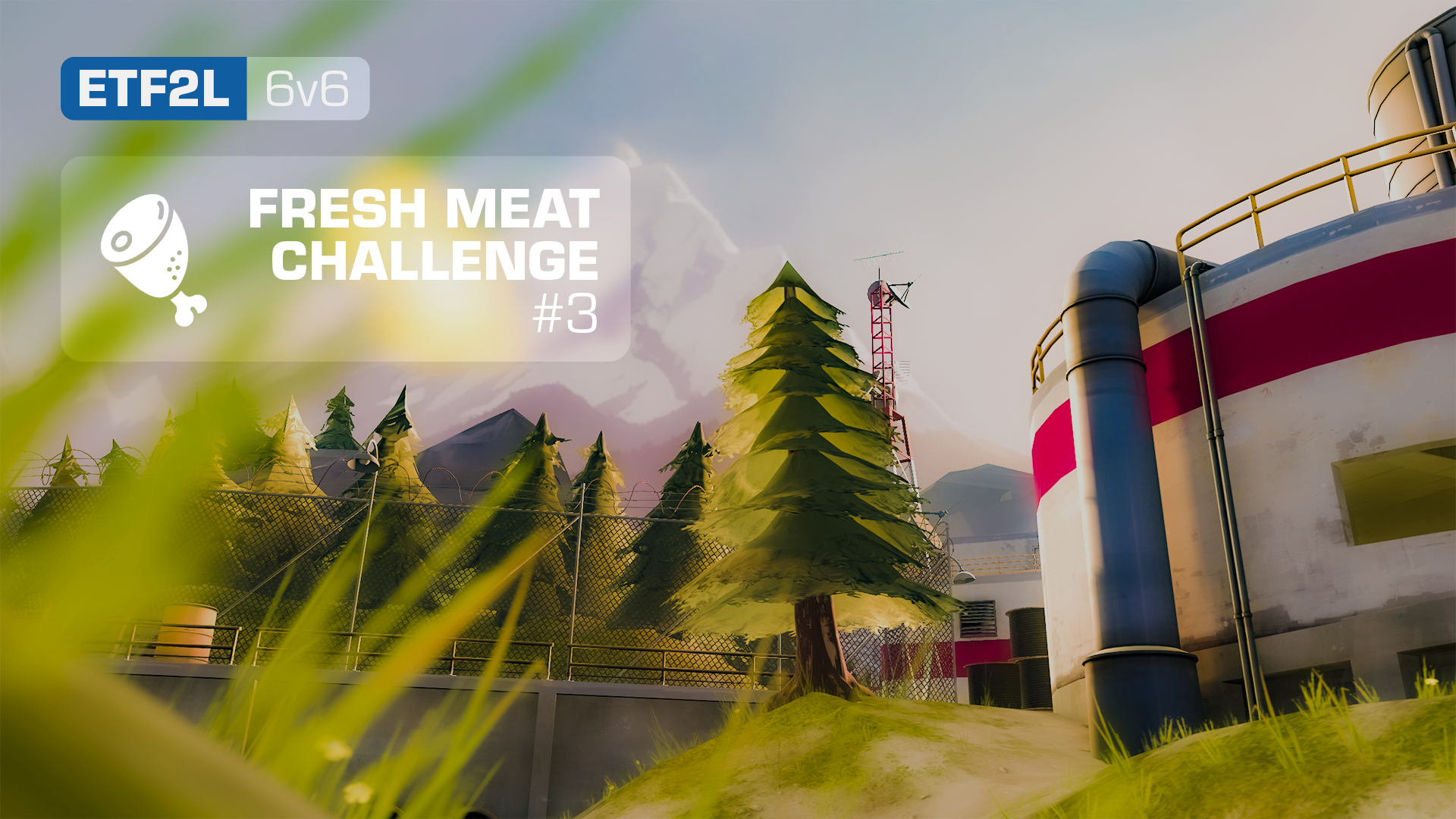 Banner by

soda
What's the Fresh Meat Challenge?
Tell me if this sounds familiar, you are new to competitive TF2 and:
You want to play competitive TF2 but you are afraid you're not good enough.
You want to play competitive TF2 but you find it hard to find a team.
You want to play competitive TF2 but you have no idea what you're doing.
If you want to know more we have a little Q&A news post to help you out.
Schedule & Map Pool
The tournament will be divided into a group stage and a playoff bracket, with the Group Stage seeing teams playing over a 4 week period using the Swiss System (see explanation).
The top 8-16 teams (depending number of signups) will qualify for the Playoff Bracket, which will be a single elimination event with each fixture being contested as a best of three map event. The maps will be decided using a Map Elimination method, which you can read more about here.
Signups

Group Stage

Knockout Stage

28th May – 4th June

Eighth Finals: 28th – 29th May
Quarter Finals: 30th – 31st May
Semi Finals: 1st June – 2nd June
3rd Place & Grand Final: 3rd June – 4th June
Note: This dates and format are subject to change depending on the number of signups
Prize pool
TBA
Rules
Our General Rules and 6v6 Rules will apply to the exception that players will be limited to a maximum of 1 roster change per competition, with all rosters locking after the group stage.
JOIN, FOLLOW AND SUPPORT US ON OUR SOCIAL MEDIA