Forum
koth_proot
Created 15th November 2022 @ 18:45
Add A Reply Pages: 1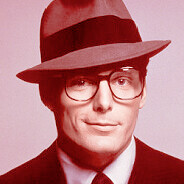 There are all these sniper sightlines that are annoying to play against.
Most of them put the sniper in minimal danger, due to the position being far away and difficult to be countersniped.
So basically, if someone pushes the cappoint, there's a high chance of getting headshot without even seeing the sniper. The worst part is that there's little option to do anything about it. The enemy sniper is far away enough that you can't chase him down. And even if you go out of the sightline, the enemy sniper can just wait for the next dude to be shot, or move to the next nearby post giving a new sightline.
In my opinion the shown sightlines need fixing(at least most of them). The funny thing is that the mapcreator understood it with "Sightline #6" and blocked it off with TWO fences/walls, but kept all the other ones.
Here's an overview of the sightlines https://i.imgur.com/GJ7Kn0b.jpg
Plant the bomb in the red marked safe spot.
On a positive note, the map looks nice.
Add A Reply Pages: 1