October 29, 2014
Season 19 powered by Tt eSPORTS – Week 5: coolclan vs La Berrichonne de Châteauroux
More premiership action tonight when

coolclan take on

Awsomniac. It has the looks of a fairly onesided affair looking at the two teams on paper with

coolclan having only one point so far while

Awsomniac are in the contention for the top spot on the table. A win tonight would put the frenchies very close to securing their spot in the playoffs with 2 games remaining. Likewise

coolclan will be keen to pick up some points to distance themselves from

Politically correct pander and straight relegation at the bottom of the table. It doesn't look like there's an upset on the cards but you never know. The only way to find out is to tune in!
Match Overview


coolclan vs

Awsomniac
Week 5 (Premiership Division)

Wednesday, October 29th 21:15 CET

cp_logjam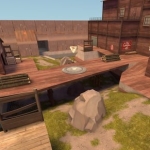 1 - 2
cp_granary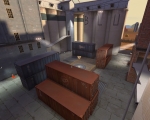 2 - 3
The match will be casted on TeamFortress.TV by

Ryushi and

pyyyour. Tune in at 21.15 CEST!