November 20, 2012
ETF2L Season 13 powered by Tt eSPORTS Premiership Playoffs

And then there were 3.
Watch live video from VanillaTV on www.twitch.tv
After an epic 3-map struggle versus

The Last Resort,

Crack Clan have emerged victorious, leaving

HYS and his boys to drown their sorrows in a sea of pain and headphone-deprivation, and will now face the resolute

BFF for a chance to face the invincible

Epsilon eSports in the ETF2L SEASON 13 GRAND FINAL (whoop!) for a share of the bank-breaking €2500 prize pool and Tt eSPORTS gaming gear. Over to

Kaidus for the lowdown on the showdown:
C: Good Morning – How are you personally feeling ahead of the big game tonight?

K: The same as I've felt for every game since week 2 – if we play anywhere close to what we are capable of then tonight will be a breeze, but we've proven so capable of messing things up that it'll probably end up exciting anyway.

C: Sounds confident. How much does a win mean for you and your team tonight?

K: A win means that nothing changes and we have the same goal we've had since we started out, but a loss would be pretty devastating I guess.

C: Anyone who watched the last game will know how strong CC are on cp_gullywash. How do you intend to counter them?

K: Well they seemed pretty momentum based against TLR, so my plan is to bind spam ipz and bring their mumble atmosphere crashing down in the process. But in truth, we aren't gonna do anything special against CC – we'll just play our game, and when that doesn't work cookye will get 3 kills.

C: How confident of a win are you?

K: I'm confident we can take it, just need to not be bad 

C: Who will cause the most problems for you tonight?

K: Probably TviQ. His brain doesn't work the same way as other peoples, perhaps it doesn't even work at all. Either way he always has some      outlandish play up his sleeve that can throw a spanner in the works.

C: What do you need to do to take the game?

K: As long as we show up somewhere close to form we just need to run around and shoot people.

C: Excellent, best of luck; any shoutouts before you go?

K: Twitch.tv/kaiduss – will be back in a day or so

C: Anything to say to CC?

K: Nerds
After Kaidus went to sleep (very rare to see him up at 9am) I decided to pay TF2's very own Rainman,

Ipz, a visit.
C: Afternoon Ipz – How are you personally feeling ahead of the big game tonight?

I: I'm excited, we are well prepared; we've done our homework and fixed our flaws, as we are playing our away maps tonight.

C: How much does a win mean for you and your team tonight?

I: We accomplished our goal for this season already. (third place) We're a good team if our momentum is good and our comms are focused. We're coming into this official satisfied with the wind on our backs from thrashing TLR, however, we hope to give a good show and win because we have a bone to pick and a score to settle with BFF.

C: You've seen how capable BFF are on badlands this season. How do you intend to beat them at their own game?

I: They are playing strong because Kaidus is doing a lot of damage in a safe position with minimum heals; its hard to reach him. Cookye is the second part of their badlands strategy, as the soldiers aren't doing much. If we finish off Cookye early, then badlands mid is over for them!

C: Who's going to cause problems for you tonight?

I: Cookye & Kaidus

C: How are you going to win tonight?

I: Focus Cookye & Kaidus! – Their soldiers are small fry in comparison to their scout and demo backbone.

C: Do you have any shoutouts?

I: We want to shout out Dox, for his excellent promotion, with his creation of the CC TF2 hub. Dox is working so hard right now with his advertisment and excellent work.  Huhy is doing a really helpful job streaming for us and pushing us forward. We will be live on twitch.tv/crackclan tonight with mumble comms and exclusive content! We'd like to shoutout to the ETF2L AC team for staying within the policies and rules of ETF2L.

C: Any messages for BFF?

I: Smoke weed errday. Oh and btw, we're going to run TviQ on sniper during Gullywash so Darn hulk smashes his keyboard to pieces.

VanillaTV will be casting this game LIVE from 21:15 CET, hosted The Dark Knight,

AcidRenix, & his boy wonder,

Beta, with surveillance footage from the crafty Joker (

Comedian); see you there!
Match Overview


All Tied Up vs

Team Infused
Playoffs (Premier Division)

Tuesday, November 20th 21:15 CET

cp_gullywash_final1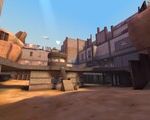 3 - 4 (golden cap)
cp_badlands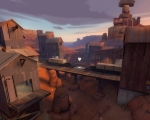 2 - 3
OVERALL


All Tied Up [1:5]

Team Infused