Season 34: Division 2 Playoffs
Quarter Final
Round commencing: -

Result deadline:
Scheduled:
Results submitted:
by calle cool (The Zoo)
cp_sunshine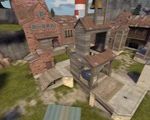 2 - 0
[Screenshots: A ]
cp_gullywash_final1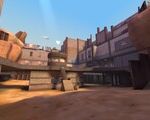 1 - 4
[Screenshots: A ]

street debils vs

The Zoo
3 - 6
SteamID Screenshots: A
Players
| | |
| --- | --- |
| The Zoo | (6) ekta koling, tavi, Villdjack, kitty, calle cool, Aoshi |
| street debils | (6) dejw!, Breez, Arinio, jyrkas, Huskuas, gedu |
3 Comments
ETF2L Staff said:


Welcome to the Season 34 Division 2 Quarter Finals!

This match will be played as a best-of-three.

Maps will be decided using the following Map Elimination System:

Team A bans a map
Team B bans a map
Team B picks 1st map
Team A picks 2nd map
street debils picks 3rd map

As the higher seed street debils can decide if they want to begin the pick/ban as "Team A" or if The Zoo have to.

Good luck for both teams!

calle cool: 800dpm - STACK said:


[20:44]
calle:
ban snake

[20:44]
breez:
ban product
pick sunshine

[20:44]
calle:
pick granary

[20:45]
breez:
decider gully

ekta koling: 800dpm - czczczczsk said:


dostanete :tgrin:
Leave a Reply
You must be logged in to post a comment.