Sunshine Cup
Mid-Low Bracket B
Round 1
Round commencing: -

Schedule deadline: | Result deadline:
Scheduled:
Results submitted:
by Raf (Karibou.tf)
cp_sunshine_rc4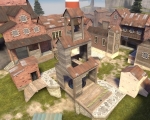 5 - 0
[Screenshots: A ]

Karibou.tf vs

blue
3 - 0
SteamID Screenshots: A
Players
2 Comments
Default Date said:


Because this match has not been scheduled by either of the teams, a default date has been set for this match.
The default date is: Thursday, 15 January 2015, 19:30
Please play this match on the appointed time and submit the results.

Raf: GODRAF - -chess- said:


FfaRaf: hi
Crake: hi
FfaRaf: we're playing against you for the sunshine cup
Crake: indeed
FfaRaf: we host the game ?
Crake: all right
FfaRaf: connect beret.fakkelbrigade.eu:27015; password mge
FfaRaf: connect here
Crake: ok, we'll be on in 5
FfaRaf: ok and we will maybie need a merc
FfaRaf: http://etf2l.org/forum/user/89648/
FfaRaf: if you allow him ?
Crake: yeah he's fine :)
FfaRaf: thanks men :)
Leave a Reply
You must be logged in to post a comment.