January 21, 2018

The Grand Finale of Highlander Season 14
Written by

chando
Here it is ladies and gentlemen. The most important match of what might be considered the most exciting and unpredictable season of European Highlander the community has witnessed in a long time. The ETF2L Highlander Season 14 Grand Final is upon us.

Strong Opinions will face off against debut premiership playoff team

JOEYOTECH Feila.
Perhaps surprising the majority, Feila were not only able to make their first playoff appearance, ranking third in the group stages, but also took a clean victory against former premiership 9v9 kingpins,

Super Dickmann's KANNONEN! in only two maps! This best of three battleground will feature cp_process, koth_coalplant and koth_product. That's right, a Grand Finals with NO payload whatsoever! Make of that what you will…

For both teams, this might be the most important match of their careers…

Strong Opinions, a team which for so long held the throne of Highlander will be more than eager to reclaim their title, after SDCK usurped their crown for the past two seasons. With Dickmann's out of the way, there is great potential for

CeeJaey and his veteran team to re-establish Strong Opinions as the European titan. However, blocking their path,

JOEYOTECH Feila have only strengthened as the season has progressed, evolving into a team with some of the best synergy and cohesion seen in a long time. Hungry for more than just second best, this squad seems equally likely to take their first premiership victory. In the group stages, the teams ended in a draw, with Feila taking what seems to be their strongest map koth_coalplant in a 3-1 victory, while Strong Opinions clutched cp_process, again in 3-1. With these scores in mind, it is safe to say this match might be closer than initially expected.
JOEYOTECH Feila
Feila's flank, consisting of

Crayon on scout and

Included_Middle on Soldier have astounded their competition, often for making crucial plays for their team above going for good damage and kills. In aggressive situations, the duo are more than sufficient at getting behind enemy lines, both distracting and annihilating their opponents. On the defensive, they become the impenetrable flank, blocking even the most aggressive pushes in many cases.
Moving onto the combo, team leader and main-"shouter"

JoeN takes the Demoman role. It is hard to distinguish his best trait. While is consistently pounds the damage needed for his team to take space and get frags, makes some heroic aggressive plays, his forte lies in his ability to coordinate his team, successfully making some of the best pushes, rotations and strategy seen this season. Assisting him is his partner in crime,

Leila on medic. The couple have years of experience together and this enables some insane synergy within the team. Heavy

pozker has adopted the cleanup role for JoeN, claiming the necessary picks, whilst tanking the damage needed to secure victory. Top top this powerhouse of a combo off is Pyro

Strno. Whilst maybe not the biggest fragging Pyro this season, there's no doubt his skills lie in teamplay, holding off spies and denying aggression from the enemy. On engineer, we have the big

Zamparonie. With plenty of experience on the class plus past experience with Feila, he's certainly a reliable person to have on the engie role. A strong aim plus a bold play style suits Feila's aggressive role very well.
Undoubtedly however, Feila's biggest strength lie in their pick classes, which in the current meta have become essential to hold important advantages and enable momentum on a push. On sniper, the legendary

cloudy has more or less reigned on top of the leaderboards in terms of frags, denying chokepoints at every given opportunity. It is no surprise that he has gained Sniper of Season titles previously with his former team, Strong Opinions… Now he will put the experience gained with his former squad against them as he aims to take yet another 1st place title with Feila. And last (but by no means least), Spy

mezzo. Making some of the most important picks for his team in previous games, he is well on his way to being the best in his class. His performance has been more the consistent, and has showed the community he can demolish both in knife skills as well as his gun-play.
Strong Opinions
Their opponent tonight,

Strong Opinions are certainly a force to be reckoned with. Their flank,

Funs and

dima on Scout and Soldier respectively both hold extensive experience in 6s and Highlander Prem. Their DM has potential to be the best in the season, no doubt about it. In previous seasons, dima was able to take several Premiership gold medals with his former team, SDCK, and there is every possibly of him claiming yet another gold medal for his collection.
The combo features long time 6s and Highlander demoman

adysky. With two seasons on the Strong Opinions roster, he has shown that his cohesion and ability to work around his team is equally impressive as the damage that shows up in the logs next to his name. Joining him in the combo is North American strongman,

KarlSagan rocking the Heavy Weapons Guy. We can't blame Strong Opinions for branching their recruitment drive across the pond, and boy has it worked in their favour. In his homeland, Karl has often been quoted as one the greatest Heavies to bless the American Highlander scene, and he seems more than capable of extending that title into Europe. But no Heavy is strong without his heals, and assisting them will be none other than team leader,

CeeJaey. With years of experience with the roster, and an incredible calm and methodical approach to his playstyle, he is able to keep the squad motivated even at the worst of situations. By bringing morale back up, the team has been able to refocus and regroup before it is too late on more than one occasion.
Finishing off the combo is the mighty

Synrise, who has stormed into this season with a "flare" for damage. Even more incredible is his reliability whilst sustaining great logs. His spy-checking, uber denial and projectile reflection are some of the best in the scene at the moment. On Engineer will be the Engie prodigy,

sek. Despite not having too much experience, he was picked up by Strong Opinions last season, and proved himself to be one of the greats, with the hitscan aim of a scout main, and some of the best class gamesense we've seen in the community. This man certainly pounds the damage, perhaps even enough to push his team back into the Highlander throne.
Karl isn't the only yankee to to snatched up by the Strong Opinions crew. Sniper

bo4r entered the European scene, shocking pretty much everyone with his ability to outsnipe some of the best EU snipers, under unreliable ping conditions. Last season he was able to pick up not only Sniper of the Season, but Player of the Season as well, and this season is no different. With no current European premiership championship title in his portfolio, there's no doubt that this man will do everything in his willpower to carry Strong Opinions to the victory they so nearly clutched last season. Finishing off the roster rundowns is the legendary spy main,

Toast. There is little to say about this man that hasn't been said already, he pretty much leads the way in terms of spy performance. Gun-spy, check. Knife-spy, check. Team-player, check. Having racked up 5 awards since his debut in prem, he ranks as one of the greatest Highlander players in ETF2L history.
Coverage
There you have it folks, two legendary teams, eighteen of the best players European Highlander has to offer. But in the end, only nine will reign victorious. Catch the action live over at KritzKast, tonight on the 21st January at 21:15 CET. Casted by

chando and

sigafoo with

Wiethoofd on production, this is certainly a match you don't want to miss!
Match Overview


Strong Opinions vs

JOEYOTECH Feila
Grand Final (Premiership)

Sunday, January 21st 21:15 CET

cp_process_final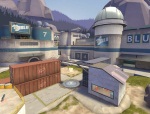 6 - 3
koth_coalplant_b8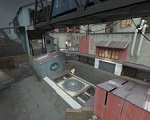 1 - 3
koth_product_rc8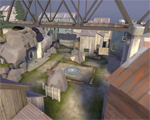 3 - 2
OVERALL


Strong Opinions [6:3]

JOEYOTECH Feila
---
ETF2L on social media:
Follow us on Twitter!

Like us on Facebook!

Join our Steam Group and invite your friends!

Use our Discord!