January 14, 2018
Written by

Domaytoe
Hot damn! It feels like we haven't had packing Premiership Level Highlander Action since years! Well, or at least one year. Okay, since last year.
With that mandatory comedic remark off the list we are glad to announce the culminate upcoming clash that is definitely no joke! Culmination? This isn't the Grand Final! But it IS the final peak for at least one of the teams that will battle it out in a Best of 3 format, taking us onto the grounds of:
Ashville's carbonated derivative Coalplant!
The sturdy gangways and ironed chokes wielding Steel!
and Upward.
On that note, let's move forward to the two Highlander titans that will be battling it out for a shot at the Highlander Season 14 Grand Finals.
The oldest team (history wise) in the current Prem division
JOEYOTECH Feila
The current version of

JOEYOTECH Feila has managed to pull through to the Premiership playoffs for the first time in the teams history. Therefore we will not only experience a debut in that regard, but it may be followed by an upsetting placement premiere as well as the squad of power-couple

JoeN and

Leila wields great potential going into the playoffs.
Taking a quick peek at the roster it seems consistent throughout the bench: Irish Scout and Pencil Paramour

Crayon (favourite crayon colour: black) and long standing Soldier and underscore enthousiast

Included_Middle are filling the flank roles, making a duo that is far from being a pushover.
On Pyro we have the Slovakian

Strno , who might seem to be on the weaker side of pyros this season judging from blatant, cold numbers. As this article writer [and any decent player] is aware of though, logs do not determine the world. Emotions do. There is always a way to lighten up the hearts and bodies of the community alike to turn the tide.
The next player requires no explanation aside from a possible but probably outdated pronunciation one. The demoman role is taken by none other than

JoeN. Devastating damage, furious fragging and mixed maincalls are guaranteed.
Alongside him, making up the remaining oldschool 50% of the team since the start, is Polish powerwoman

Leila. The friendly yet fearsome medic cannot be pictured out of Feila and has provided many rosters, under many names – yet within the same team – many heals.
Concluding the combo is Russian strongman

pozker. Having received the most amount of heals out of all the heavies it is fair to say there is a lot of hp to overcome to turn this heavy stake into a flop. On arguably the most important class in Highlander we have the Germanic destructor

Zamparonie. He (and his sentry) "protecc, but also atacc" … especially medics and in order to secure tonight's tough task there won't be any holding "bacc".
Topping the list we have the best classes in the Highlander gamemode left: the pick classes. It might come to no surprise to see what strong performances the former prem champion title winner

cloudy has put out over the season. But will he aim high enough in order to be able to face his former team in the Grand Finals

Strong Opinions and overcome this important matchup standing in his way? By staying alive incredibly well, while putting out consistently remarkable damage and frags that can hardly go unnoticed, Cloudy will be one of the deciding factors of this match.
On the créme de la cremé of the Highlander mode, which of course is the spy, we have German prodigy and mesmerizing playmaker

mezzo sitting comfortably on the final spot. Having played fewer games for Feila than his fellow Finnish sub this season, mezzo will be eager to make up for the quantity of games in form of quality of plays.
The sweetware successors and current prem champions
Super Dickmann's KANNONEN!
Being seeded after arguably their strongest rivals sitting on the second place is

Super Dickmann's KANNONEN!. It is up to them to show what they can do in order to tie up the record of

SNSD – taking three prem titles in a row. Which alone should be motivation enough, but they have some tough matches to overcome. Considering how relatively close the matchup of these two teams in this semifinal was in the group stages, the roster of SDCK really need to show that they stepped up their game, especially in foresight of a possible match against S-O in the Grand Final.
Speaking of rosters, British meatshot miracle and old timer to SDCK's roster

Mayh will be on the Boston class and will hopefully show either a great performance or clear up the exact meaning of the last letter of his name. Optimally both that is, as alongside him, representing Israeli airshot action-hero

JackyLegs – who never fails to show he is able to crack as many enemy defenses as jazzy jokes – there is a lot of work to be done to edge it out on the flank.
As for the next class we have to search no further to find out that it will be Norwegian Northerner

yahoo flaming across the icy fields of the winter season. With having played multiple seasons in prem with SDCK already he might seem as a rather silent force, but is able to pull off strong protection work backed up by the broken mechanics that are available to a certain class.
Moving on. Former heavy main

SandBurn has shown that he is just as lethal and able to comfortably compete on the Demoman class as before, while still filling in the maincalling role. Veteran player

Just1s seems to have settled in his true mainclass again as he has been consistent as ever making the combo in general look very solid.
Speaking of consistency: approaching from the backlines Lithuanian survival master and right-click-abstinent

Spreijer shows that this memey approach to his stats is more than justified. Sprayer has the lowest deaths/minute, highest healings/per minute and highest ka/d out of all the Medics this season, making him a very reliable; a bit like a walking-talking dispenser for the players which happens to stay with him.
On Engineer we have team leader and former engineer of the season,

Clark. Besides reliable sentry shenanigans it is clear to see that he adopted the aim of a true shotgun main from his past experience of playing Scout for

Fair Enough. Therefore in DM fights it is a rather one sided meat 'n' greet for most of his opponents.
On the longshot rifleman we have the Finnish sniper

Burn, showing the real meaning of distance denial. Reigning supreme from all the way north not only in winter but in every season he has managed to put out game changing performances all over the place, while being an absolutely unsturdy barrier for most teams.
On the ninth class it is long time spy main and remarkable knife-wielder

Grenja, bringing some of the best knife-spy plays to one of the best teams in Highlander history. Turning careless daydreaming into notorious nightmares he has shown again why Medics have no time to rest against this particular back-enthusiast. With revolver aim forged from many Spy-MGE rounds the DM aspect of Grenja is nothing to look over either.
Coverage
If you are not satisfied by bare words alone – which hopefully helped you to learn a bit about the teams, and even more about subliminal pun placement – do not fret! There will be moving pictures too! Bringing you this particular juicy fruit of a match will be

Domaytoe and

chando as the voice of many as we welcome production newcomer

Foppish on the camera to silently capture (and judge) the plays of the teams.
Tune in this Sunday, the 14th of January at 21:15 CET on KritzKast to catch all the action and show your collection of handpicked memes to the twitch chat!
Match Overview


Super Dickmann's KANNONEN! vs

JOEYOTECH Feila
Semi Finals (Premiership)

Sunday, January 14th 21:15 CET

koth_coalplant_b8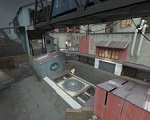 2 - 3
cp_steel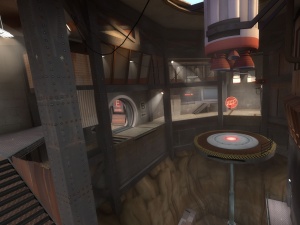 0 - 2
OVERALL


Super Dickmann's KANNONEN! [0:6]

JOEYOTECH Feila
---
ETF2L on social media:
Follow us on Twitter!

Like us on Facebook!

Join our Steam Group and invite your friends!

Use our Discord!