March 29, 2015
Join

CeeJaey &

Heavy Is GPS on BlackOut TV for Highlander's Sunday Special between Season 7's Premiership 2nd place

Gravelpit Graveyard and Division 1's champion

WASP in their first game of Season 8!

WASP have been making a name for themselves recently, from successfully dominating UGC Highlander Season 14 EU to lording over last season's Division 1 teams as mentioned before. With such a reputation, are we witnessing a major contender for Season 8 supremacy? Even so

WASP have added some new players to the hive, including

Forsak3n taking on the role of Scout.

Gravelpit Graveyard, our returning 2nd place team of Season 7, has been going under a lot of roster surgery with players joining and leaving left, right and center. Despite all this, a couple of players we know quite well popped up for

Gravelpit Graveyard,

uubers on Soldier and

atomic- on Scout. With two new and eager offensive classes in the mix, can PremTech go on to complete this season as 1st place champs?
When we have 2 very experienced and very dedicated teams fighting for an initial Week 1 victory, only two questions remain… Who will win? And who will out-snipe the other? Tune in at 20:45 CEST for all the action and glory!
Match Overview


Gravelpit Graveyard vs

WASP
Week 1 (Premiership)

Sunday, March 29th 20:45 CEST

pl_upward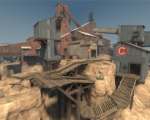 1 - 0
pl_upward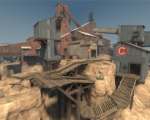 1 - 0
OVERALL


Gravelpit Graveyard [6:0]

WASP