March 25, 2013
ETF2L Season 14 powered by Twitch Premiership Relegation Playoffs
A slightly less important playoff, but still one that matters.

Quarantine have managed to crash to the bottom of the top this season, only earning themselves a measly 3 points with a single win and 11 losses.

WebOne on the other hand have managed to grab a promotion spot in division 1, and if they successfully trash Quarantine they will join their compadres
Solar 2013 in the premiership next season. Quarantine have fallen on hard times as of late, only showing signs of promise versus

Pokeman earlier this season and they will need to pull themselves together and play the game they know to bar the way to the stars for WebOne.
The first map is confirmed to be cp_badlands, the remaining maps will be picked by the loser of the previous map.
Watch live video from VanillaTV on www.twitch.tv
Match Overview


WebOne vs

Quarantine
Playoffs (Premier Division)

Monday, March 25th 21:15 CET

cp_badlands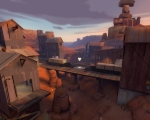 6 - 3
cp_process_rc2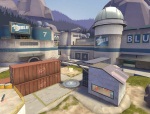 4 - 3
OVERALL


WebOne [6:0]

Quarantine
VanillaTV will be casting this game from 21:15 CET with

AnimaL on the cam and

byte and

ThePledge (fresh from the insomnia LAN) on the cast.