March 5, 2013
ETF2L Season 14 powered by Twitch: Crack Clan vs Quarantine
So here we are, one of the last Premiership matches is about to happen and for both of the teams winning and losing might bear entirely different consequences. For

Crack Clan it's a matter of sitting next to

Epsilon eSports in the table and thus having to play only one match in order to secure their chance at winning the season.

Quarantine on the other hand will either be able to sleep tight tonight or anxiously await the relegation playoffs. They are fully aware of their situation and as such nobody expects them to give up without a fight. Will they manage to pull off the ever so awaited upset or is Crack Clan going to roll them over and secure their forever-second position?
Match Overview


Team Infused vs

Quarantine
Week 7 (Premier Division)

Tuesday, March 5th 21:15 CET

cp_badlands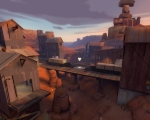 5 - 3
cp_granary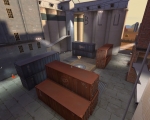 3 - 2
OVERALL


Team Infused [6:0]

Quarantine
If you are eager to see this game casted, we've got you covered.

Byte and

Pledge will commentate the game for your entertainment at VanillaTV, while "on the other side of the pond", TeamFortressTV with

Greg and

Zebbosai behind the mics will do their best to provide you with high quality casting as well! Both games are starting at 21:15CET, don't forget to tune in!