February 17, 2013
ETF2L Season 14 powered by Twitch: Epsilon eSports vs Pokeman
Let's not kid ourselves,

Epsilon eSports are undeniably the strongest team around these parts. Their run for glory is yet to be disrupted this season and many believe they won't drop a map in the next three matches they have yet to play. One of them, against

Pokeman, is going to happen tonight.

Coinz and the crew have managed to show some decent results previously, we have yet to see if they can steal some points from their opponents this time. Hopefully we will get to watch an interesting clash tonight.
[Map 1 cp_gullywash_final1]

[Map 2 cp_process_rc2]


Match Overview


Epsilon eSports vs

Pokeman
Week 4 (Premier Division)

Sunday, February 17th 21:15 CET

cp_gullywash_final1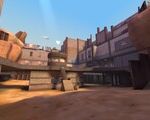 5 - 0
cp_process_rc2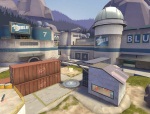 5 - 1
OVERALL


Epsilon eSports [6:0]

Pokeman
VanillaTV will be covering the game tonight – tune in to their stream at 21:15CET, your hosts for tonight will be

Pledge and

Skully!