January 28, 2013
ETF2L Season 14 powered by Twitch Premiership Matchup
Broder, one of the strongest teams currently in the premiership, are set to face off against

PyRo|GEN eSports, an outfit only present in the league due to their outstanding performance in the premiership qualifiers by beating off swathes of high division hopefuls. The vast majority will be backing Broder on this one, but PyRo|GEN have shown they certainly have the tenacity and potential to succeed, maybe enough to cause the biggest upset that Season 14 has to offer.
[Map 1 cp_badlands]

[Map 2 cp_gullywash_final1]

PyRo|GEN eSports are an all (le) star team of the most promising French players that TF2 has to offer, not limited to

Exon, a demoman who has been effervescently hyped up to be 'the next big thing in European TF2' and 

Gladia, a premiership throwback with a set of Punchline-shaped notches on his bedpost. If PyRo|GEN want to claim victory tonight they need to play to their strengths and hopefully gamble on the colossal complacency that Broder have been oozing out of every pore in recent games, partially due to them being held in high regard by world-renowned luminary

beach in his VanillaTV Article earlier this month. Broder will certainly be striding into this game confidently, but how they leave will be entirely up to the fresh-faced French ranks of their opposition.
Match Overview


broder vs

PyRo|GEN
Week 1 (Premier Division)

Monday, January 28th 21:15 CET

cp_badlands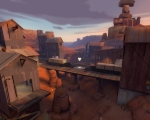 7 - 2
cp_gullywash_final1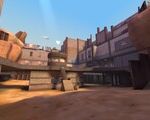 5 - 1
This game will be broadcast LIVE by the dedicated VanillaTV featuring 10 times your daily dose of dulcet tones from fan favourite

Admirable, vocal velvet from the dutch veteran

Pledge and streaming talent from brand new recruit 

Alpacaccino aka Elm0. Join them at 21:15 CET and prepare for what could be one of the most interesting match-ups of this season.