January 2, 2013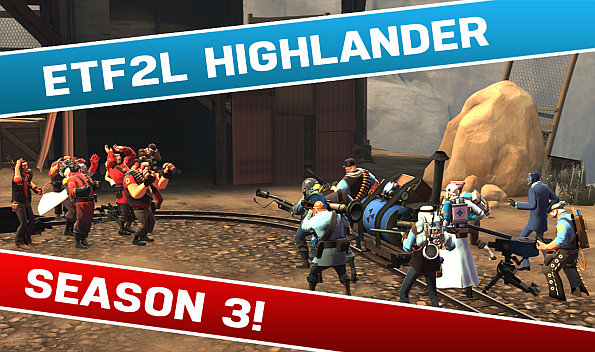 (written by

Heavy Is GPS )
Ladies and gentlemen, the time has come for the first match of Highlander Season 3′s Secondary Playoffs, also known as the the HLSP.
Match Overview

Max-play are a Polish gaming community who lately have proven that they have a strong team in the Highlander scene.
Winning the UGC Platinum badge must be a confidence boost for Max-play, however the competition in ETF2L is a lot more fierce.
In ETF2L

Max-play topped Division 5 in Season 2, and then managed to advance to play in the Premiership Division, where their only victory so far has been vs

Colony.

Simply the best have dominated Division 4 in Season 2 and finished 3rd in Division 1 with two losses.
For

Max-Play, this match is their last chance to remain in Premiership, for Simply the Best it may be the next step in their 3-match winning streak towards Premiership and the cash prize.
This match is being casted live by Heavy Is GPS on his Stream:

Match Overview


Max-Play Highlander Team vs

#SDW
Quarter Final

Wednesday, January 2nd 21:15 CET

pl_badwater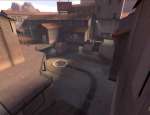 0 - 1
pl_upward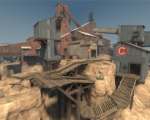 1 - 0
cp_granary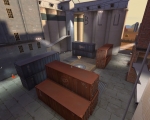 4 - 1
OVERALL


Max-Play Highlander Team [6:3]

#SDW

Pre-match interview with leader of  

 Simply The Best,  

  px.Muffinz
Q: How well prepared are you for this match?

 Max-play Highlander –   Alpine47: To be honest we had a break now, so it will be our first match since last regular season match in etf2l. We've finished all matches first in our group – it makes our break 1 month long. However, each of us know what to do on map, we played pcw on this maps many times to prepare for ugc and etf2l season. The question is wheter that break was good for our performance.
 Simply the best –   px.Muffinz: well .. we could have been practising more :D hah

Q: How do you think the match will play out?
 Max-play Highlander –  Alpine47: I think it's hard to predict the winner of this match. We played with Simply The Best some pcw's and my feeling is that they can surprise us on the battle field. Let the better win.
 Simply the best –   px.Muffinz: We have played against them in pcws few times and those have been pretty even .. so I guess this one will be too. :)

Q: What is your teams main strongpoint?
 Max-play Highlander –  Alpine47 I guess it will be our individual skills more than tactics.
 Simply the best –   px.Muffinz: Our awesome spy Sookie <3 :DD
Q: How did winning UGC plat affect your confidence as a team?
 Max-play Highlander –  Alpine47:  It didn't affect in any bad or good way, at least it is my observation. We still need to improve on many things and winning UGC league just showed us that we're on the right way to get higher.
 Q:  Max-play is known for being able to spot and shut down team carriers, do you have a backup plan or different styles you can switch to?

 Simply the best –   px.Muffinz: Well, with a team as dynamic as ours we usually (and hopefully) have other people who can step it up if some of our usual top fraggers are having a poor day. We have a couple of ideas to keep things interesting at least :)