December 15, 2011
Season 10 Final!
As the Christmas holidays approach, our glorious Season 10(!) comes to an end which can only mean one thing – post-S10 work and S11 preparation!
But while our workshy admins avoid that, we bring you the Final of the Premier Division Playoffs: 1st-placed
Infused.Tt versus playoff-tree-climbers

Epsilon eSports! Coverage heroes VanillaTV will be bringing you all the action, streamed in delicious quality by

Shrike and casted by the dynamic duo,

AcidRenix & Beta! If you're too lazy to watch in SourceTV or watch on the VTV stream, we'll bring you the live stream on the front page. In the meantime,
Kaidus has written a great preview to the match on Cadred.
Match Overview


#tf2center vs

Team Infused
Playoffs (Premier Division)

Thursday, December 15th 21:15 CET

cp_badlands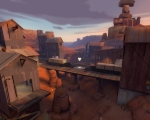 3 - 4 (golden cap)
cp_snakewater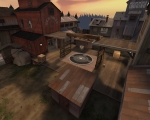 5 - 0
cp_gullywash_pro
3 - 2
OVERALL


#tf2center [7:2]

Team Infused
Highlander Match Deadline
Things are still happening on ETF2L outside of 6v6! Our inaugural Highlander Season is also drawing to a close, teams should take note that they should have played all of their matches by January 8th, with playoff matches to follow for teams requiring tiebreakers. We took the holidays into consideration when setting the date, so hopefully January 8th gives as many teams as possible more than enough time to finish their Season 1 games. Additionally, due to the bug in cp_gravelpit teams are welcome to replace gravelpit in their match with any other map from the Highlander pool (badwater, viaduct, upward, gullywash), but only if both teams agree. No agreement, no replacement.
Having said that, congratulations to


SNSD on winning Division 1! (and to

I'm on a for winning Div4H!)
Remember: Highlander match deadline – January 8th! Gravelpit can be replaced only if both teams agree!

The second newbie mix cup is about to be begin with a fancy Christmas theme! The rules are simple; it's a double elimination tournament where teams are comprised of five individuals and one experienced mentor, who will then take part in a week long tournament with some great Christmas prizes.
No prior TF2 experience is required, although they recommend you take part in a few matches beforehand to get a feel for it. These can be joined via their Steam community. You can also seek out a mentor via the same source.
To sign up, or see additional rules, visit their Steam community group.