Societe Des Jacobins
[6on6]
Homepage
None specified
Server
None specified
IRC
None specified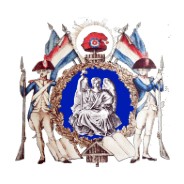 -Société Des Jacobins, Amis de la Liberté et de l'Égalité – Society of Jacobins, Friends of Liberty and Equality
-Liberté, égalité, fraternité. – Liberty, equality, fraternity.
-Sachons vaincre ou sachons périr! – Let us know how to conquer or let us know how to perish!
-Main
Pocket Scout-Derpyyy
Flank Scout-Flewvar
Pocket Soldier-Pod
Roamer Soldier-Corection
Demoman-Maslo
Medic- Maximilien
Team song – https://www.youtube.com/watch?v=_G95vcrzAGk
Add Maximilien#8669 for scrims/offis
Warnings
Registered Players
Upcoming Fixtures
Date
Competition
Round
Team 1
Team 2
No fixtures for this team.
Results
Demos
Player History