Asian Cooking Show: The Reunion
[6on6]
Homepage
None specified
Server
None specified
IRC
None specified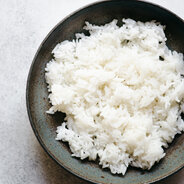 hello world https://cdn.discordapp.com/attachments/840717422301806612/879061147951706192/caption.gif
Pocket scout: Cow (mooooo) will shake your socks with this american burger man!
Pocket solider: Blu lover of pigeons used to heal them now flying with them!
Flank scout: Scarletg returning after many years here to kick ass and chew bubblegum!
Flank solider: Croc this guy used to be sub 200 dpm now with a new computer he is power!
Demoman: Waffly back from the dead and reporting for 120 ping demo still pipeing the noobs however like its 5 ping!
Medic (puke class): Vetris still dropping players ubers and so much more you would think he was trolling but no its for real!
For matches contact croc (Britsh man will do all)
Warnings
Registered Players
thighs[Not Verified]

U:1:390360033


COW

Leader

U:1:387766077


croc

Leader

U:1:942213654


Blu Lover

Deputy

U:1:326604994


FLARES'

Deputy

U:1:217711051


chet

U:1:435739642


Death Wish

U:1:882116357


fk

U:1:928119230


Ice^3

U:1:281576904


MDK

U:1:290398330


ScarletQueen

U:1:84886322


vetris

U:1:339302425


Waffly

U:1:157842566

Upcoming Fixtures
Results
Demos
Team Name History
Date
Old Name
New Name
Asian Cooking Show: Open Masters
Asian Cooking Show: The Reunion
Asian Cooking Show
Asian Cooking Show: Open Masters
Team Palestine
Asian Cooking Show
Asian Cooking Show #ForKarl!
Team Palestine
Asian Cooking Show #ForYum!
Asian Cooking Show #ForFabby!
More
Asian Cooking Show
Asian Cooking Show #ForYum!
Pigeon Cooking Show
Asian Cooking Show
Asian Cooking Show
Pigeon Cooking Show
Pigeon Enjoyer
Asian Cooking Show
Asian Cooking Show
Pigeon Enjoyer
Pigeons enjoyer
Asian Cooking Show
BEEF & WAFFLES
Pigeon enjoyers
Asian Cooking Show
BEEF & WAFFLES
WorldHungerEnders#JusticeForFLARES
Asian Cooking Show
WorldHungerEnders
WorldHungerEnders#JusticeForFLARES
Blu Lover+5
WorldHungerEnders:
I'm sorry for perma sniping in tf2center
Blu Lover+5
WorldHungerEnders: #stopchangingthename
I'm sorry for perma sniping in tf2center
WorldHungerEnders: #5%CHANCESTOPLAYOFFS
WorldHungerEnders: #stopchangingthename
WorldHungerEnders: #0chancestoplayoffs
WorldHungerEnders: #5%CHANCESTOPLAYOFFS
WorldHungerEnders: #ForTheCows
WorldHungerEnders: #0chancestoplayoffs
WorldHungerEnders: The unfortunate.
WorldHungerEnders: #ForTheCows
WorldHungerEnders: The strike of Poland
WorldHungerEnders: The unfortunate.
WORLDHUNGERENDERS: The strike of Poland
WorldHungerEnders: The strike of Poland
World Hunger Enders
WORLDHUNGERENDERS: The strike of Poland
The Honestly Better Science Team
World Hunger Enders
The Very Better Science Team
The Honestly Better Science Team
The better Science Team
The Very Better Science Team
Middle East Beef
The better Science Team
Player History