Daily Nuts
[Highlander]
Homepage
None specified
Server
None specified
IRC
None specified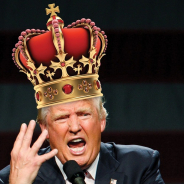 Who doesn't remember Daily Nuts, a team that played in Mid Division a while ago, with some players that are truly legends and heroes.
Daily Nuts v2.0 aims to be even more glorious than the team created some years ago, and we aim to conquer ETF2L.
Season 22 – Mid:
Scout: Zamparonie
Soldier: solare
Pyro: Jones
Demoman: numb
Heavy: hardy
Engineer: yeth
Medic: Hyzze
Sniper: lit
Spy: danny
Subs: Jazz, TechnicPlay, Lecter, Krizl, Pauthen
Contact yeth for everything.
Warnings
Registered Players
yeth

Leader

U:1:55113268


Cat

Deputy

U:1:62768585


Jhardy

Deputy

U:1:68963007


Jonez

Deputy

U:1:87287196


-E-

U:1:128463437


A Weeb

U:1:102422414


danny

U:1:96664776


Hawara

U:1:331512765


Hyzze

U:1:888253762


Krizl

U:1:85832363


lit

U:1:204540949


Pauthen

U:1:874544501


solare

U:1:111697488


TechnicPlay

U:1:167830402


Zamparonie

U:1:95409922

Upcoming Fixtures
Results
Demos
Team Name History
| | | |
| --- | --- | --- |
| Date | Old Name | New Name |
| | Daily Nuts - The Return | Daily Nuts |
| | Daily Nuts v2.0 | Daily Nuts - The Return |
| | King Trump v2.0 | Daily Nuts v2.0 |
Player History