kiti s bakenbardami
[Highlander]
Homepage
None specified
Server
None specified
IRC
None specified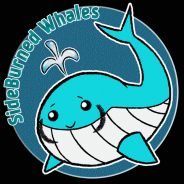 Contact Pahan for everything.
Check out our teamspeak channel for memes.
Check out our clipthread in steam group discussions.
Actual roster: https://i.imgur.com/An0FXEB.jpg
In addition: kys ugly sandbaggers. Joining a midteam with high/ prem expirience. Well, that's how Pahan nearly reached shit his whole tf2 career.
wish : i wish there was a denver server just so i can fuck you guys when you have 200 ping
True Heroes:
Pahan – заомежен до недокласса, из за погони за хайдивом опустил самого себя, при этом вообще не понимает как играть за меда
Chari – как ничего не умел так ничего и не умеет, пытается демеджконтроллить прем прошлое поигрывая фан оружками, типо я фанюсь просто, хотя видно как с его лба пот стекает
lagwka – ну тут вообще нечего говорить, годы идут, лагвка не меняется
Zush – жақсылардың жақсысы
Crime – собака русский
Boshy – самый токсичный человек на лане
marisa (JuniorFerrariMafia) – ополченец Хуйлопан
Meaff – https://i.imgur.com/cmO2EAX.png
Warnings
Registered Players
Awards
Upcoming Fixtures
Date
Competition
Round
Team 1
Team 2
No fixtures for this team.
Results
Demos
Team Name History
| | | |
| --- | --- | --- |
| Date | Old Name | New Name |
| | SideBurned Whales | kiti s bakenbardami |
Player History