6v6 Season 41 Preseason Cup
Open D
Round 1
Round commencing: -

Result deadline:
Scheduled:
Results submitted:
by Meilor (Sniper Monkeys)
cp_metalworks_rc2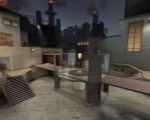 4 - 1
[Screenshots: A ]

ben shemen forest vs

Sniper Monkeys
3 - 0
SteamID Screenshots: A
Players
Demos
3 Comments
Default Date said:


A default date has been set for this match by ETF2L.
The default date is: Saturday, 15 January 2022, 19:30
Please play this match on the appointed time and submit the results.
If the default date does not suit you, please contact your opponent and ask them to reschedule.

Meilor: SM said:


our pocket scout might not play so im getting a merc
https://etf2l.org/forum/user/139948/ this guy
ETF2L
ETF2L Staff
ETF2L User Profile: Saeth
This player played in 22 matches. Played classes: Scout.
Image
is that ok with you?
Arelelele — Today at 1:10 PM
sure

Arelelele: TeToSe - TFKs said:


Arelelele — Today at 8:45 PM
milan
can you accept cheesecake as merc?
https://etf2l.org/forum/user/133840/

Milan — Today at 8:48 PM
its fine he can stay
Leave a Reply
You must be logged in to post a comment.