Season 38: Preseason Cup
Open 2D
Round 2
Round commencing: -

Result deadline:
Scheduled:
Results submitted:
by oKo (TeamFoxySpirit)
cp_reckoner_rc6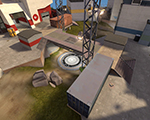 4 - 5
[Screenshots: A ]

Martial Law vs

TeamFoxySpirit
0 - 3
SteamID Screenshots: A
Players
| | |
| --- | --- |
| TeamFoxySpirit | (6) Ricky, rogo, Midnight69, oKo, amoora, Fifiss_ |
| Martial Law | (6) Winter Personified, Necris, p968, tony, XpOz =), PareEye |
3 Comments
Default Date said:


A default date has been set for this match by ETF2L.
The default date is: Saturday, 27 February 2021, 20:15
Please play this match on the appointed time and submit the results.
If the default date does not suit you, please contact your opponent and ask them to reschedule.

p968: ML - Rejected said:


we have
a player who isnt rostered yet

[2:35 PM]
-oKo:
He is on a timer right?

[2:35 PM]
☆p968☆:
yeah

[2:35 PM]
-oKo:
Yeah all good by me

[2:35 PM]
☆p968☆:
oh damn thanks

[2:35 PM]
-oKo:
All I want is to check his stats
Send me his etf2l

[2:35 PM]
☆p968☆:
kk 2 secs
ETF2L User Profile: Necris
This player played in 3 matches. Played classes: Soldier, Medic, Pyro. Part of the following teams: Architects Of Doom [Highlander].
https://etf2l.org/forum/user/120483/

[2:36 PM]
-oKo:
Ye sure we gucci
I dont count him as a merc

Winter Personified said:


wholesome gg
Leave a Reply
You must be logged in to post a comment.