Season 3
Division 4c
Playoffs
Scheduled:
Results submitted:
by cook (Fakkel Brigade 2)
cp_pro_granary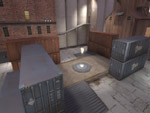 0 - 3
[Screenshots: N\A ]
cp_well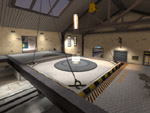 1 - 2
[Screenshots: N\A ]

chaotic community | silver vs

Fakkel Brigade 2
0 - 6
2 Comments
Red The Randomer: [FB] said:


Hey, there was no one in your mirc channel today, can you come over to #fakkelbrigade to arrange this.

We'd prefer 8 gmt on sunday 16th

cook: FB said:


Tried to talk to them 3 times over steam chat, no answer each time despite being told they would talk to their members about the time.

Right now, I have asked if its possible we use a merc, and despite steam status being "Online", I have received no answer in half an hour, despite multiple messages and the status remaining "Online".
Leave a Reply
You must be logged in to post a comment.