Highlander Season 22
Division 2A
Week 1
Round commencing: -

Schedule deadline: | Result deadline:
Scheduled:
Results submitted:
by gtlm. (Jamien)
pl_badwater_pro_v9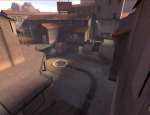 2 - 1 (golden cap)
[Screenshots: A ]
SteamID Screenshots: A
Players
| | |
| --- | --- |
| Jamien | (9) marcel, gtlm., patchouli, Ama, COLLINE, Cuby, juxta, Néo, loopster |
| Xenon | (8) schaffi, Deity, Roper, WiseGenie, Icewind, Kaga, dempsey, Fishage |
| Unrostered | (1) supra |
2 Comments
SchmitShot: GADOU - RATS said:


Les "Jamiens" sont une espèce rarissime, ils sont connus pour leurs capacités a exploité la peur et l'angoisse la plus primitive et profonde de leurs ennemis. Leur chef plus communément surnommé "marcel" est craint, mais surtout est tenu responsable pour avoir crée la première génération de "Jamien" il y a de cela trois longues années.
Sur la scène française on croyait que les "Jamiens" étaient de l'histoire ancienne, du passé, un vulgaire souvenir à oublier et à rayer de toutes les mémoires après leurs échecs lors des qualifications des playoff de la mid S29, éliminé injustement au tiebreaker, passant 9eme !
Mais aujourd'hui l'espoir renaît, après plusieurs trahisions, et divers projets ratés, ils se regroupent sous les ordres du chef "marcel", les "Jamiens" rentrent dans la légende, aujourd'hui ils vont tenter l'impossible, remporter la D2, tous ensemble (mais sans dwo).

DuMmTm: woofwoof - COGU said:


le cast https://twitch.tv/dummtm this cast is brought to you by tf2pickup.pl
Leave a Reply
You must be logged in to post a comment.