Sunshine Cup
High Bracket B
Round 3
Round commencing: -

Schedule deadline: | Result deadline:
Scheduled:
Results submitted:
by TaylorSwiftFan100 (ROT-REICH-ROT)
cp_sunshine_rc4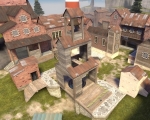 5 - 0
[Screenshots: A ]

ROT-REICH-ROT vs

The Engineer Apostles
3 - 0
SteamID Screenshots: A
Players
3 Comments
Default Date said:


Because this match has not been scheduled by either of the teams, a default date has been set for this match.
The default date is: Thursday, 15 January 2015, 20:30
Please play this match on the appointed time and submit the results.

TaylorSwiftFan100: PrettyGay said:


20:19 – basti: we need a merc tho
20:19 – basti: but etf2l wont load
20:20 – basti: you know verse?
20:21 – TF2C | RTC: He should be OK
20:21 – basti: he played a few div2 officials
20:21 – basti: if that matters for you
20:21 – TF2C | RTC: We're not too fussed about winning or losing tbh, most of us haven't played 6's outside of lobbies lmao
20:21 – TF2C | RTC: but somehow we got put in this div
20:21 – basti: ok then

RTC said:


TF2C | RTC: http://etf2l.org/forum/user/90949/ Default merc
TF2C | RTC: Roamer
basti: kk
basti: i assume hes not prem so idc
Leave a Reply
You must be logged in to post a comment.