Highlander Season 2
Division 6G
Week 3
Scheduled:
Results submitted:
by Bets! (Iraocumata)
pl_upward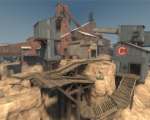 2 - 0
[Screenshots: N\A ]
pl_upward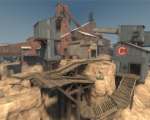 2 - 0
[Screenshots: A ]

Iraocumata vs

Vicious, but Delicious
6 - 0
Active Wildcards:
SteamID Screenshots: A
Players
| | |
| --- | --- |
| Iraocumata | (6) Rudd, Sephiroth, X_DIAS, K3NN, limede, Bets! |
| Vicious, but Delicious | (9) foxy_dave, Alec, Maxman, Nighthaunter017, Cirno, Lythiium, whayay, IronFury, Alloy |
| Unrostered | (3) CalypsowWw, Mosquito, k3l4b |
3 Comments
Lythiium said:


I've added Iraocumata's Leader on steam to discuss a time. But If I can't get in contact with him, perhaps someone on the team can ask if Sunday 15th, 8pm CEST is ok?

Default Date said:


Because this match has not been scheduled by either of the teams, a default date has been set for this match.
The default date is: Thursday, 12 April 2012, 20:00
Please play this match on the appointed time and submit the results.

Wildcard said:


A wildcard has been taken for this match by Iraocumata.
You must reschedule and play this game before 29/04/2012.
Leave a Reply
You must be logged in to post a comment.